Inspired by the Montessori method, this wooden board will help your child develop his/her memory and his/her intelligence.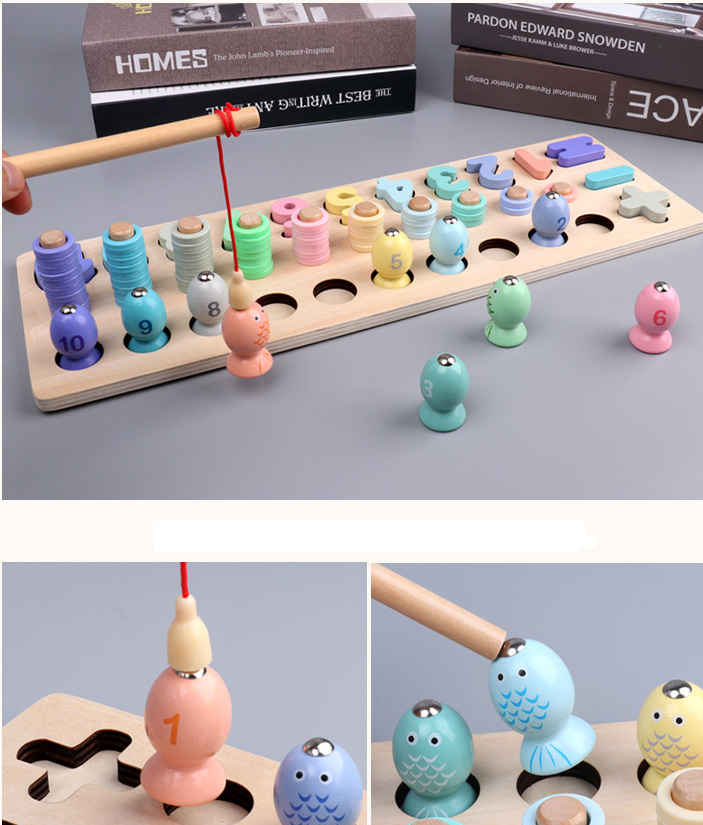 The colorful fish, numbers and small donuts will help your child learn about numbers, quantities, colors and basic calculations while having fun. A fun way to make learning easier.
The 3 categories are linked by the same colors, so your child can learn to count more easily.
Creative and educational
Using the fishing rod your child can have fun catching the fish corresponding to the associated colors while memorizing the numbers.
A very original tool for developing fine motor skills.
To catch fish, he will need to coordinate his movements and control his strength.
This game has been designed for:
Learn shapes and colors
Become familiar with numbers, quantities and basic calculations
Develop fine motor skills and coordination of movements
Develop baby's autonomy.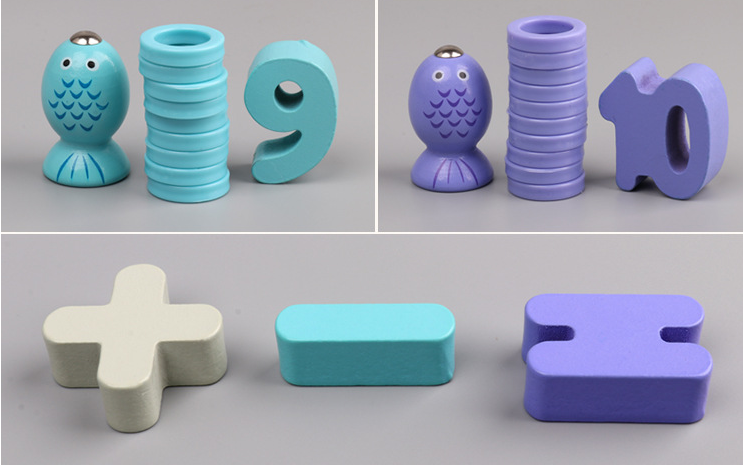 Safe for children
All the pieces have been designed with natural wood and colored with an environmentally friendly non-toxic water-based paint. Each piece has a fairly large size to prevent your child from swallowing it.
Dimensions: 40 x 8 x 16 cm
Specifications:
55 donuts, 10 small fish
10 numbers, 3 arithmetic symbols
Let your baby grow up while playing
Features:
– This is not only an experienced finger concentration and grip developer, but also an educational math toy.
– This will help your child learn how to form their numbers correctly and find out what each number represents.
– Fishing will allow children to stick to the board and then you can interact with preschool children, scores.
– This is a piece of hardwood, with puzzles and counting rings of various shapes and colors, providing the shape of identifying numbers, colors, and graphics.
Due to the difference between different displays, the picture may not reflect the actual color of the item.