Description
For a pleasant bathing experience
For many parents and children, baby bathing is synonymous with stress, apprehension and anxiety…
Baby and you are uncomfortable in a very awkward position and you find it difficult to hold it properly.
Our floating bath cushion provides your little one with complete support and allows you to spend a pleasant and comfortable time with baby.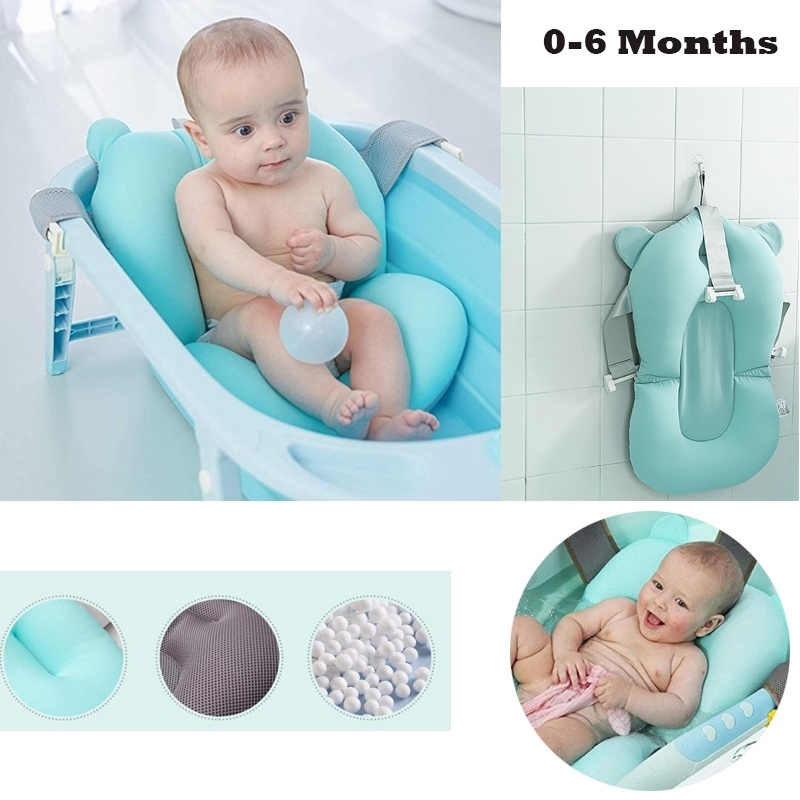 For optimal safety and comfort
You need a solution that helps you hold baby better and allows you to have your hands free while being comfortably installed in order to fully enjoy your baby's bath.
Our floating bath cushion brings you this tranquility by keeping baby on the surface without the slightest effort on your part! It facilitates and optimizes bath time to make it more pleasant and brings comfort and safety to your baby.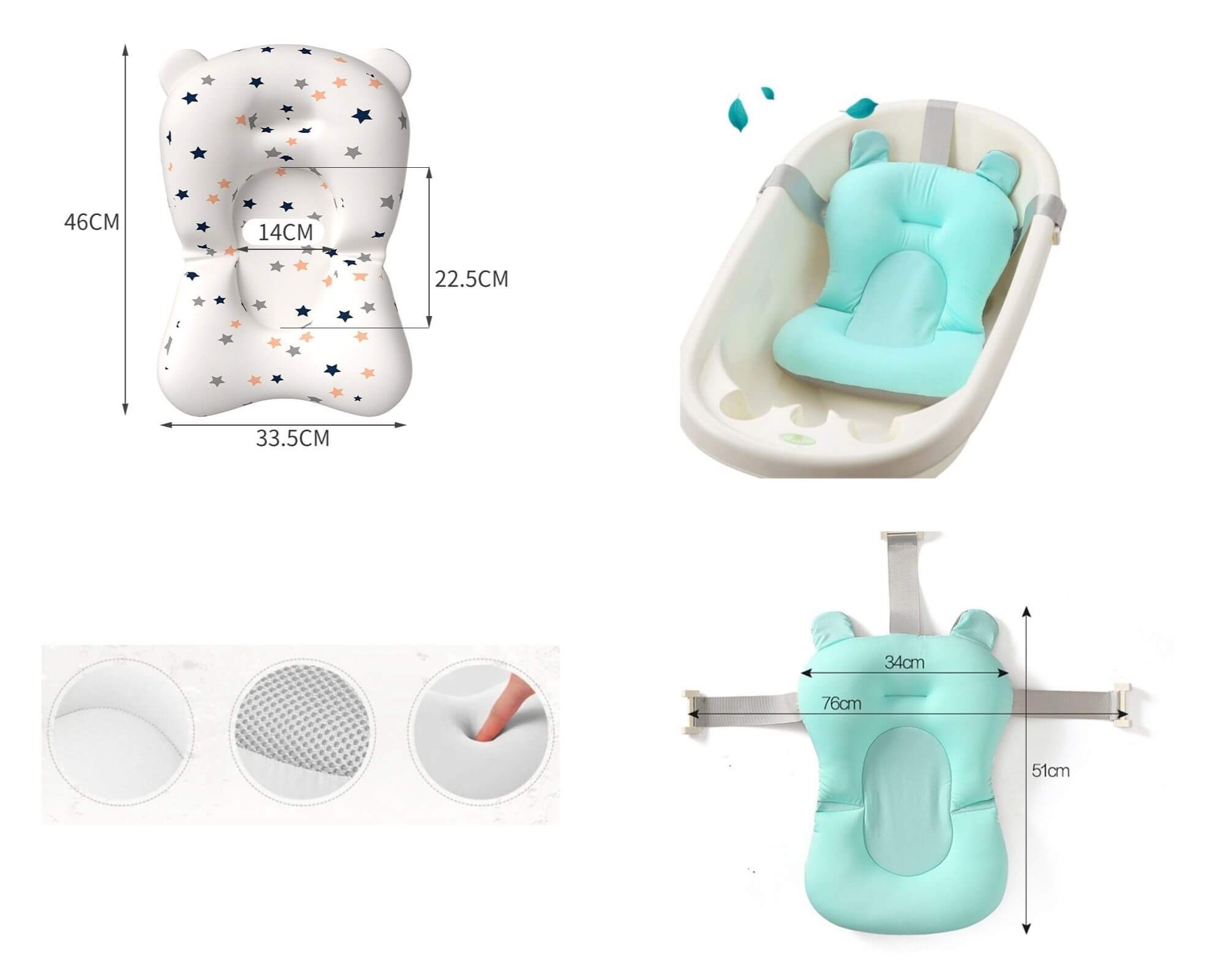 To (re)discover the joys of bathing with baby
Attached securely to a small bathtub using the straps, the cushion helps keep baby's head above water without you having to carry it. It provides safety and comfort. With it, your little one will have a great time lazing around and discovering the joys of the first baths. Unforgettable memories await you!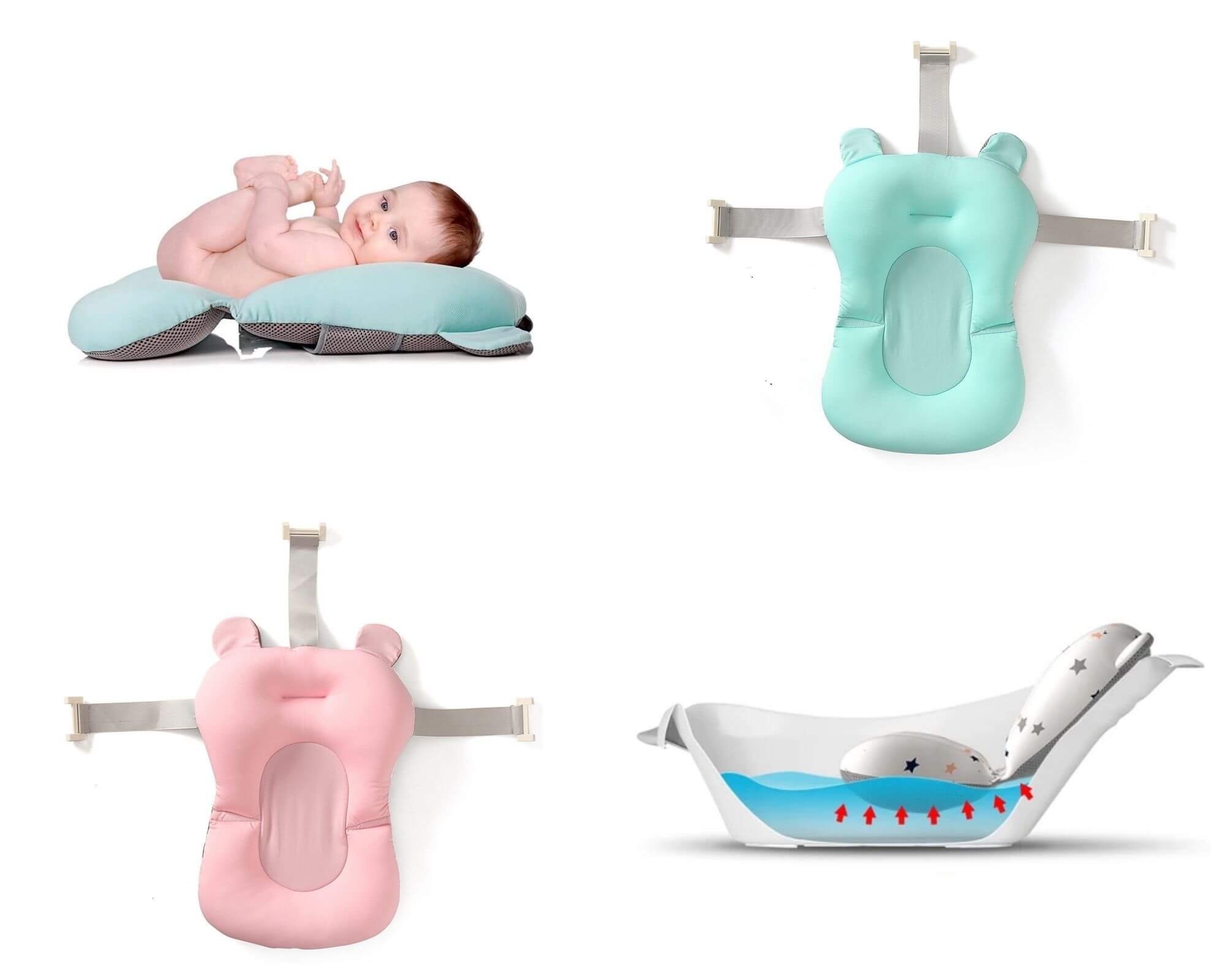 Fits all types of baby baths and sinks
The floating cushion can be used in most of sinks and baby baths. Three-buckle safety belt, which can firmly hold the floating cushion.
Important: To avoid any accidents or death, never leave baby alone in his bath even if he seems to be well installed. It is imperative and mandatory that he always be in the presence of an adult who watches over him for his safety.
Specifications:
Material: plastic.
Color: blue, pink, starry.
Weight: 330g.
Package Content: 1 bath pillow.