Interesting Learning Experience with Talking Flashcards 
Give your kids a interesting preschool learning toys! The baby toy is equipped with lifelike analog sound for animals, cars etc, (Some cards don't have sound effect) Not just pronouncing the words, but also it is making up some sounds of the words which is more fun and instructional for kids to learn the word.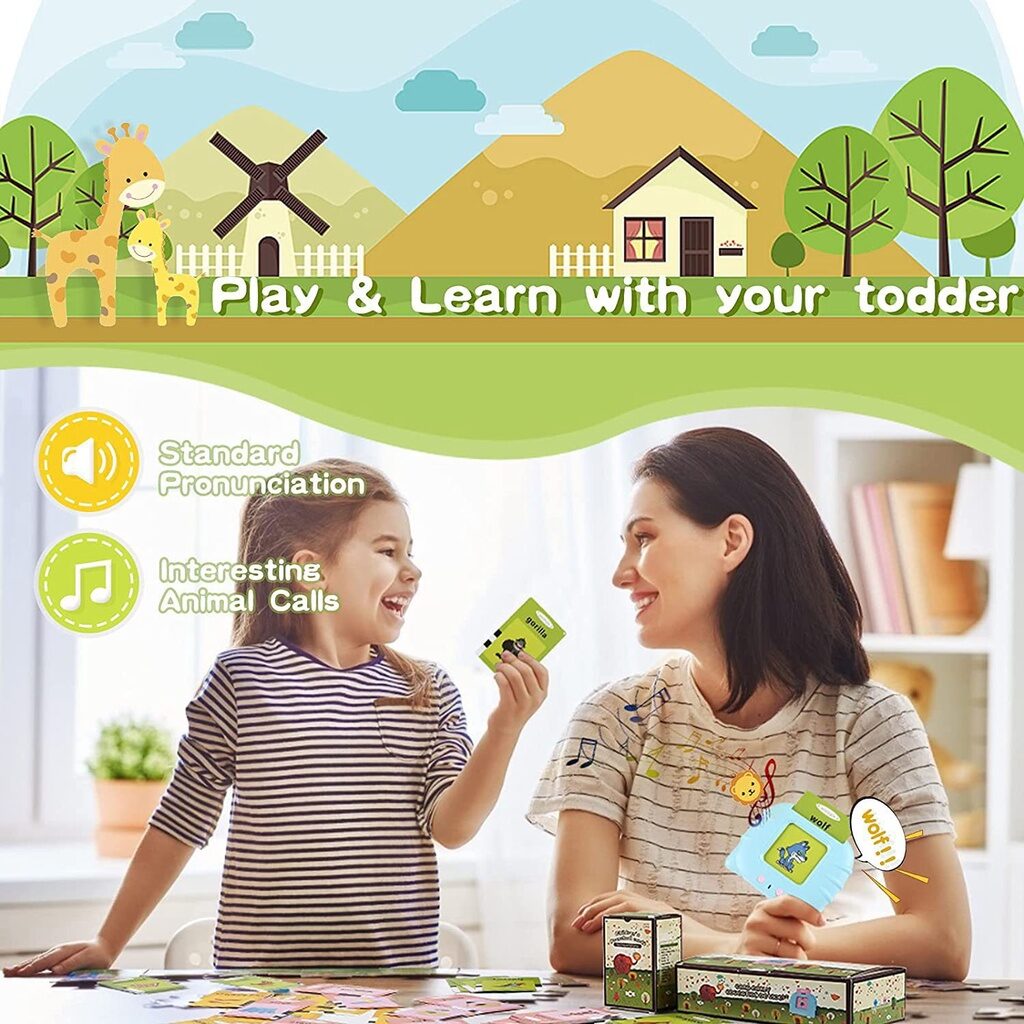 Play and learn vocabulary with your child
These cards will provide you with support to teach your child basic English vocabulary while teaching him the correct pronunciation.

Your Baby Will Master 224 Words
This educational toy contain 112 talking flash cards – 224 sight words. Your baby can learn different animals, vehicles, foods, fruits, colors, vegetables, daily necessities, costumes, nature, persons, jobs and shapes. It is great learning resources for kids to recognizing, reading, spelling common words and improving their reading progress.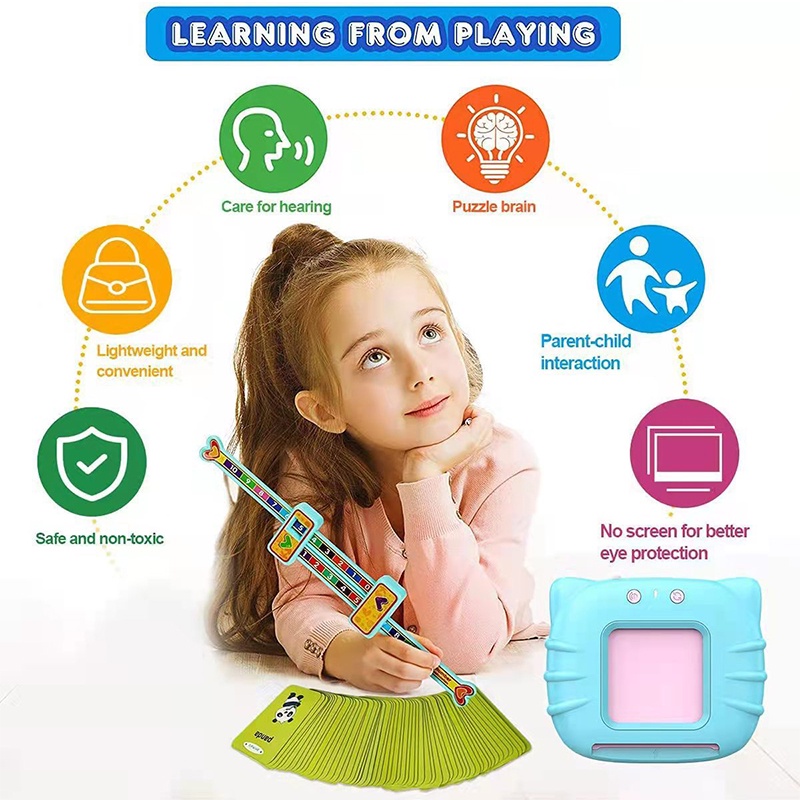 Better Eye Protection for Kids
As an interactive toy, it also can help your children to keep away from TV, phone and computer. There is no electronic screen on the device, no internet required, and the design of this preschool learning tools is intended to protect our kid's eyesight and radiation protection.
Easy to Use for Toddler
It is easy for little toddler to use, just insert the cards to reading machine, then it works. This montessori toy is small in size to handle and carry, your kids can bring it to kindergarten to play it with classmates. All the kids can feel the fun of game learnin.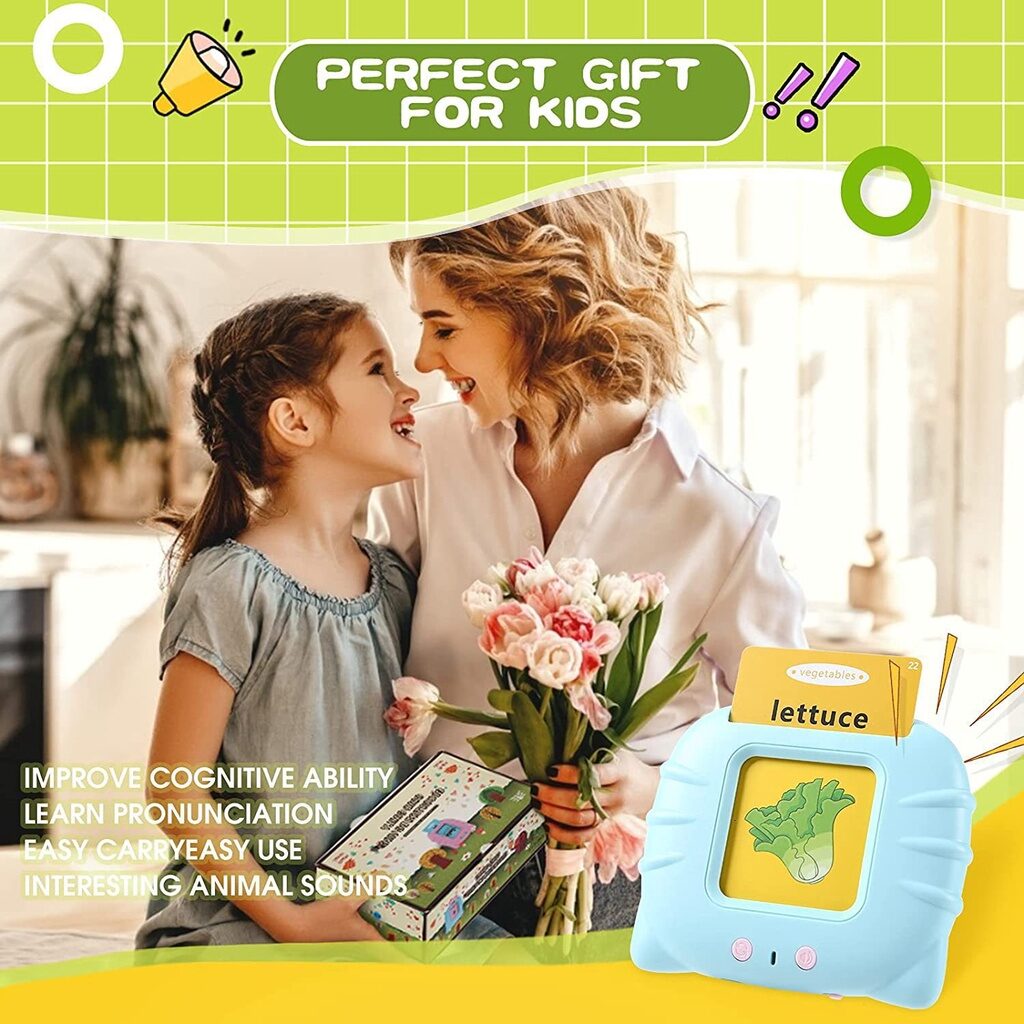 An Ideal Gift for 2-6 Years Old

Because of the playful and fun appearance, colorful cards and lovely sounds, it is a perfect gift for children. It's made of friendly materials, non toxic and harmless, and it's die-cut with rounded corners and waterproof coating, totally safe for kids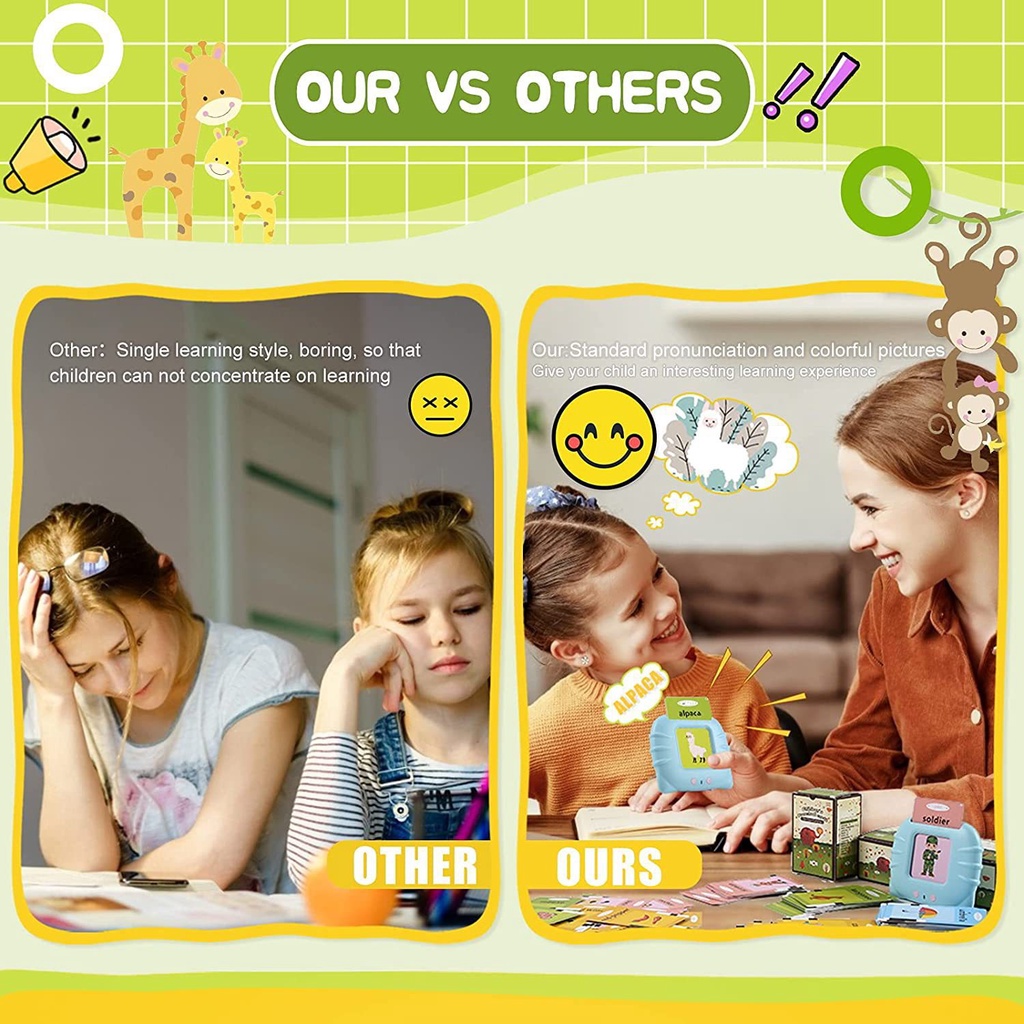 Features

Category: Early Education/Preschool Education Story Machine
Function: rechargeable, music/voice, emotional interaction
Material: ABS
Memory capacity: no memory
Specification: 107*90*21mm
Power supply mode: Lithium battery
Packing method: color box
Ability training: intellectual development, hands-on brain, interactive toys, parent-child communication
Applicable age: children (4-6 years old)
Puzzle enlightenment bilingual card machine, 112 cards, a total of 224 contents
56 content in animal category, 25 content in traffic category
31 items in the category, 21 items in the food category
18 items for fruits and 17 items for vegetables
16 items in clothing, 10 items in nature
9 content in color category, 8 content in character category
8 contents for occupation, 5 contents for shape

Packing list

Early education machine*1
Cards*112