You want to introduce fruit into baby's diet without worrying about it choking … It's possible with our 2 in 1 fruit feeder pacifier.
It is true that it can be very difficult to give fruit to babies when they are very small, because the pieces could quickly get stuck in their throat and suffocate them.
Our fruit feeder pacifier has been designed so that baby does not deprive himself of any nutritional intake or taste pleasure. Thanks to her, he will be able to taste fruits of all colors, all sizes, all textures and that in complete safety.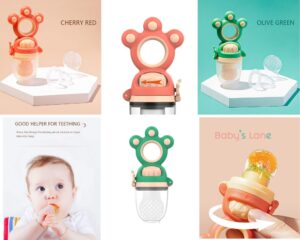 To do this, simply insert a piece of cut fruit into the pacifier and baby can then squeeze out all the juice; the nutrients and flavors of each fruit and explode its taste.
The advantage of our pacifier compared to those on the market: the PUSH function which allows the fruit to be pushed towards the nozzle by turning the small dial so that baby gets the most out of the fruit juice as it sucks.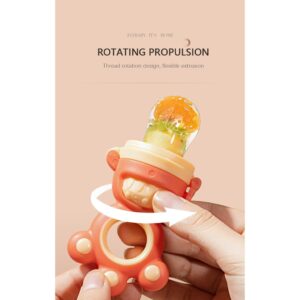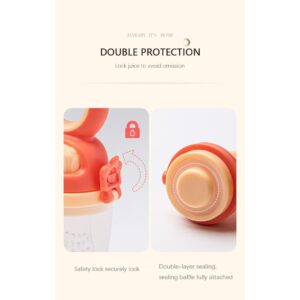 BPA Free – our pacifiers are made from high quality food grade silicone, resistant to bite and wear
Use of the 2-IN-1 – It can be used as both a pacifier and a teething toy that baby could nibble on during their dental push.
Unique Design – These baby pacifiers are designed to allow only the smallest pieces of food to pass through to prevent choking.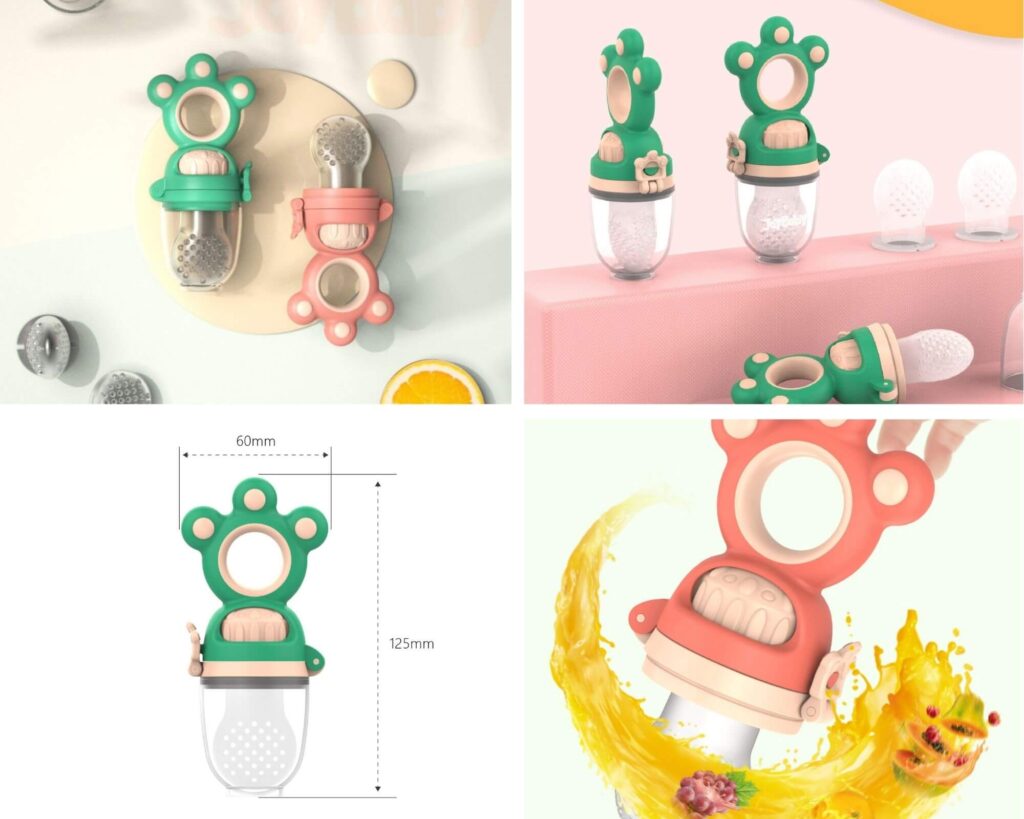 This is a safe way to start introducing your baby to solid foods as you go.
Cleaning: Quick and easy. You just have to wash it in hot soapy water and the stains will disappear. For sterilization used boiling water up to 100 ° C.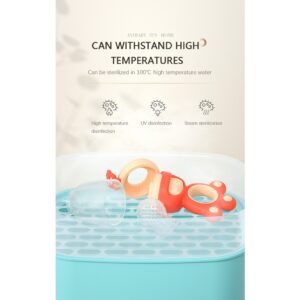 Specifications:
Food grade: PP material
Can be sterilized at 100°C
Do not heat in the microwave
Weight:250g
Package Content
1 X Baby Fruits Pacifiers Feeder