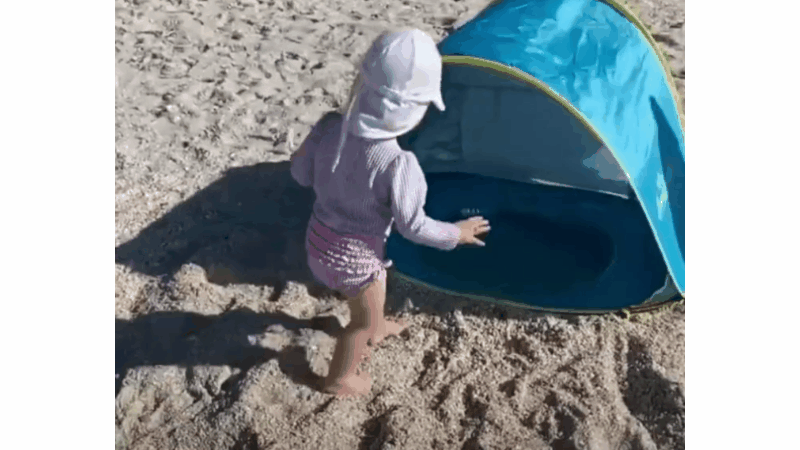 Essential for days at the beach with baby
Don't bother with a large parasol to protect your child from the sun. This super compact and practical beach tent makes life easier for parents during the holidays.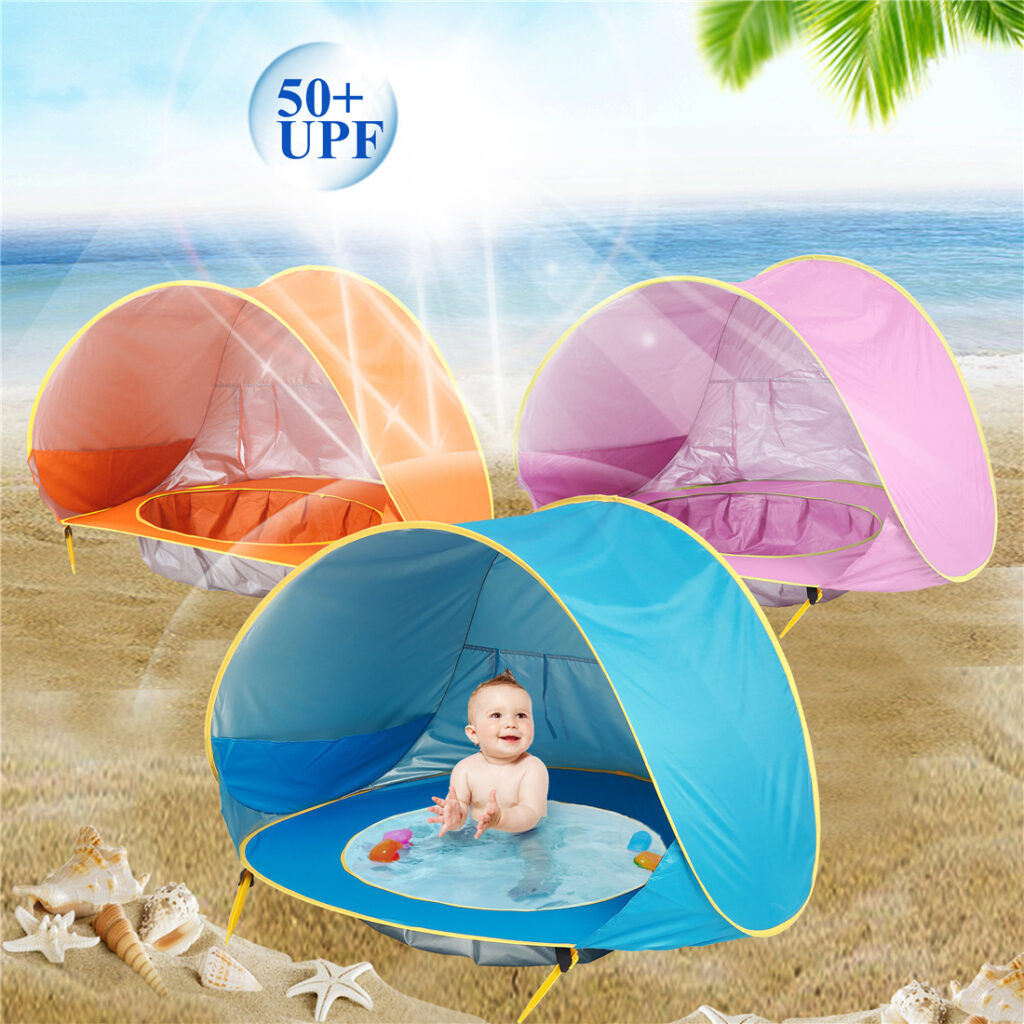 An integrated pool for the greatest pleasure of baby
Let baby enjoy  a happy beach time with a little swim in the mini pool without exposing him to the sun's rays at the edge of the beach. Protected by the canopy, baby plays and thrives safely under your supervision.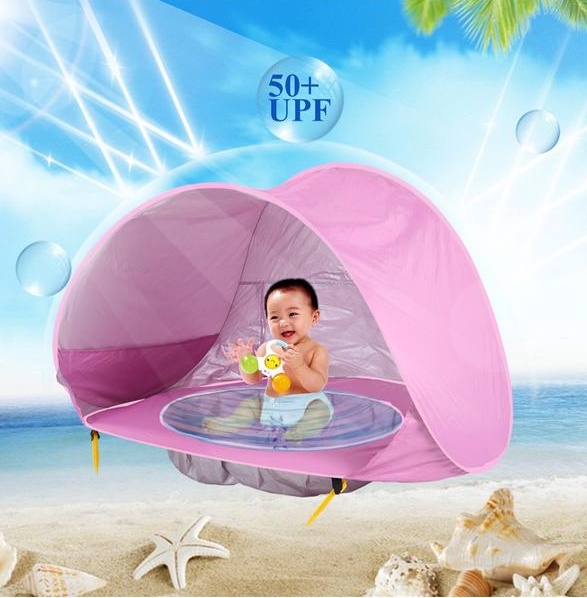 UV protection to protect your child's sensitive skin
Made of UPF 50+ polyester fabric, this beach tent will keep the sun's rays from harming your baby. Protect your baby's fragile skin.

Allows air circulation
The mesh design on the back allows ventilation of the tent by letting air in at the front and back. Thus, baby is not in a stuffy environment.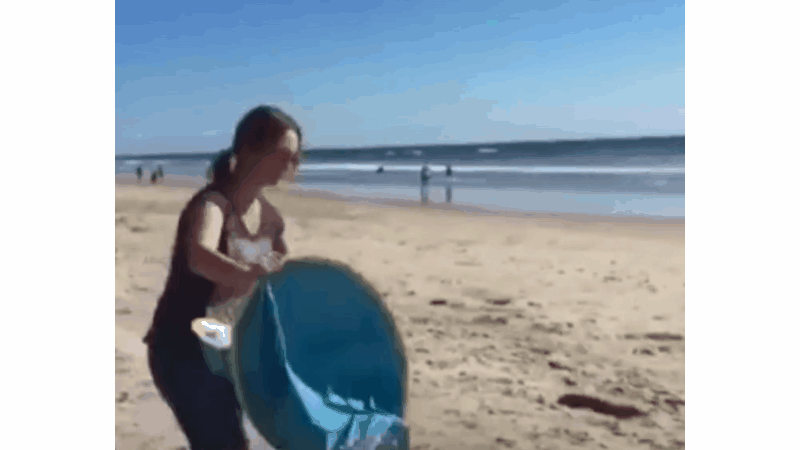 Easy to set up and transport
Super practical! Unpack the tent quickly, in less than 10 seconds thanks to its pop-up design. In addition, it is light, easy to fold and repack and carry in its small bag.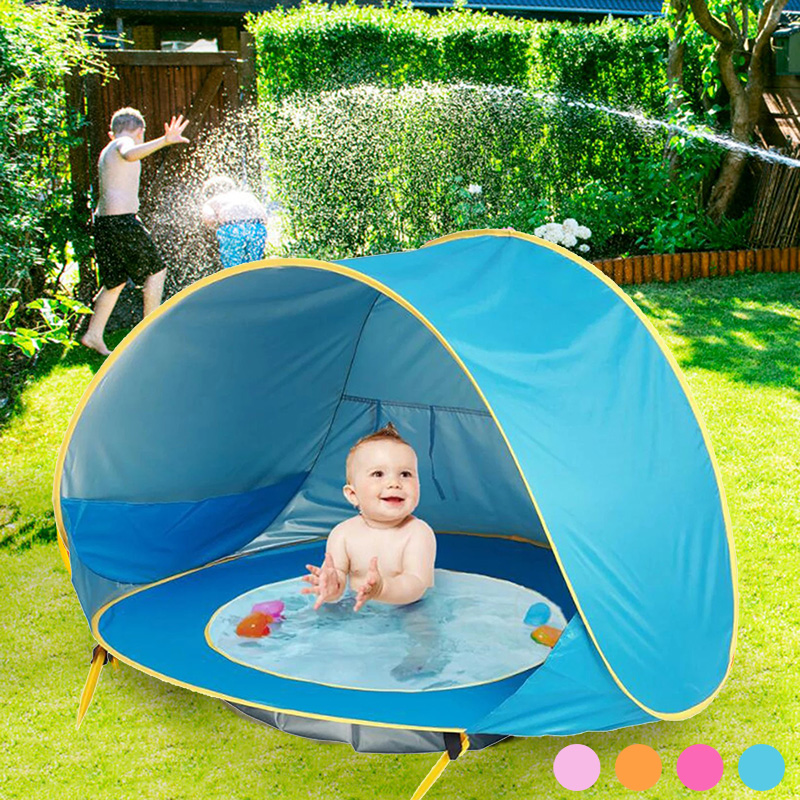 A must have for all outdoor outings with baby
In addition to being perfect for days at the beach, this tent is for all your outdoor outings. Set up the tent in your garden, at the park, during your picnics, camping and your pool trips and let baby enjoy a great day in the shade.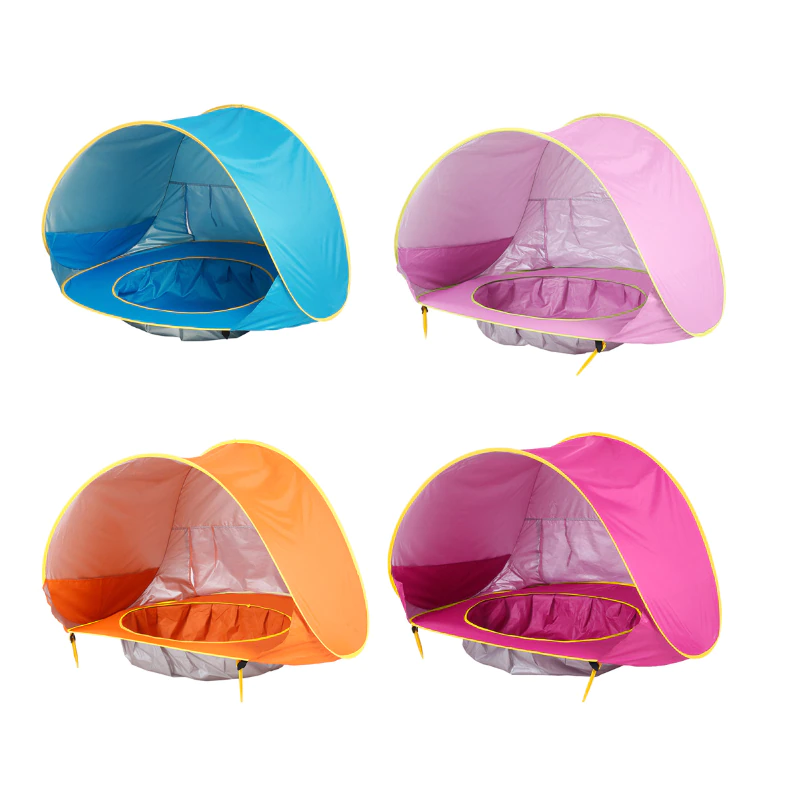 Specifications:
Product material: silver coated waterproof polyester cloth
Size:
Product size: 117 x 79 x 70cm
Packing size: 56 x 56 x 3cm
Package Content:
1 x Baby tent
1 x Carry bag
4 x Pegs