Description
Inspired by Montessori pedagogies, the Wooden Rainbow is a must in Montessori pedagogy.
Stimulates the imagination and creativity
Develops motor skills
Develop a sense of balance
By stacking these 6 arcs of a circle, the child can create original and complex shapes, which seem to defy gravity!
The wooden rainbow is so beautiful that even after play it can be used as a decoration in the children's room.
Recommended age: 18 months and above.
So don't wait any longer, order this game with multiple advantages now!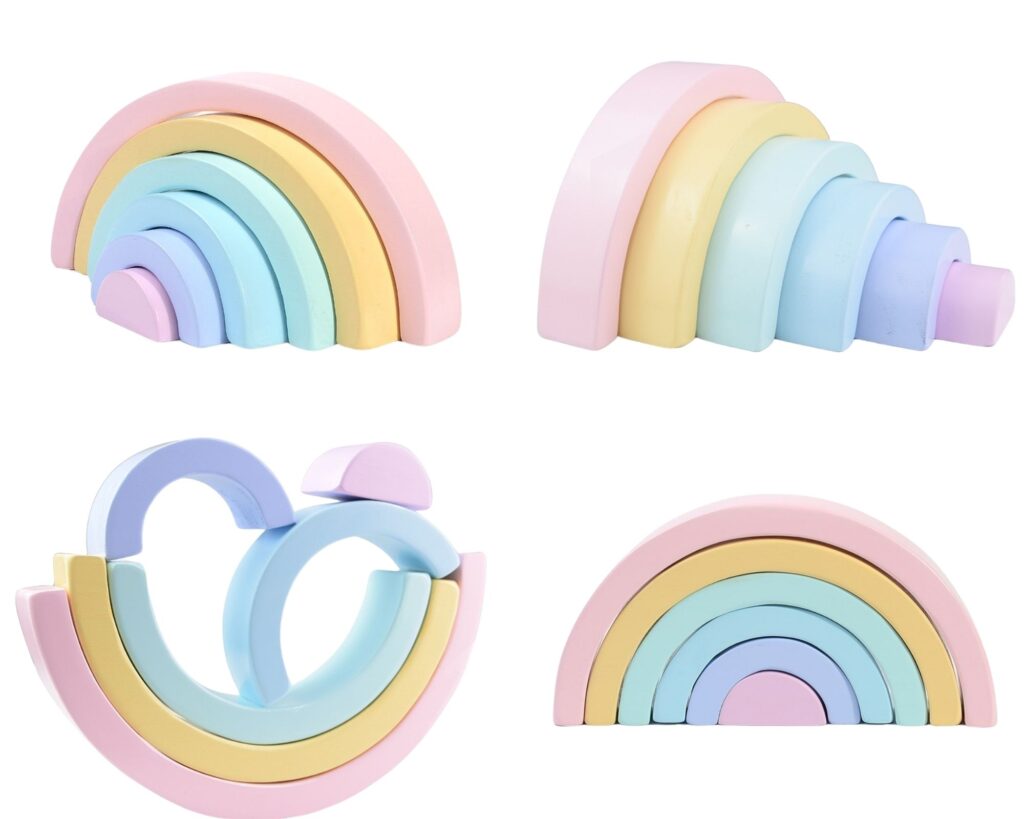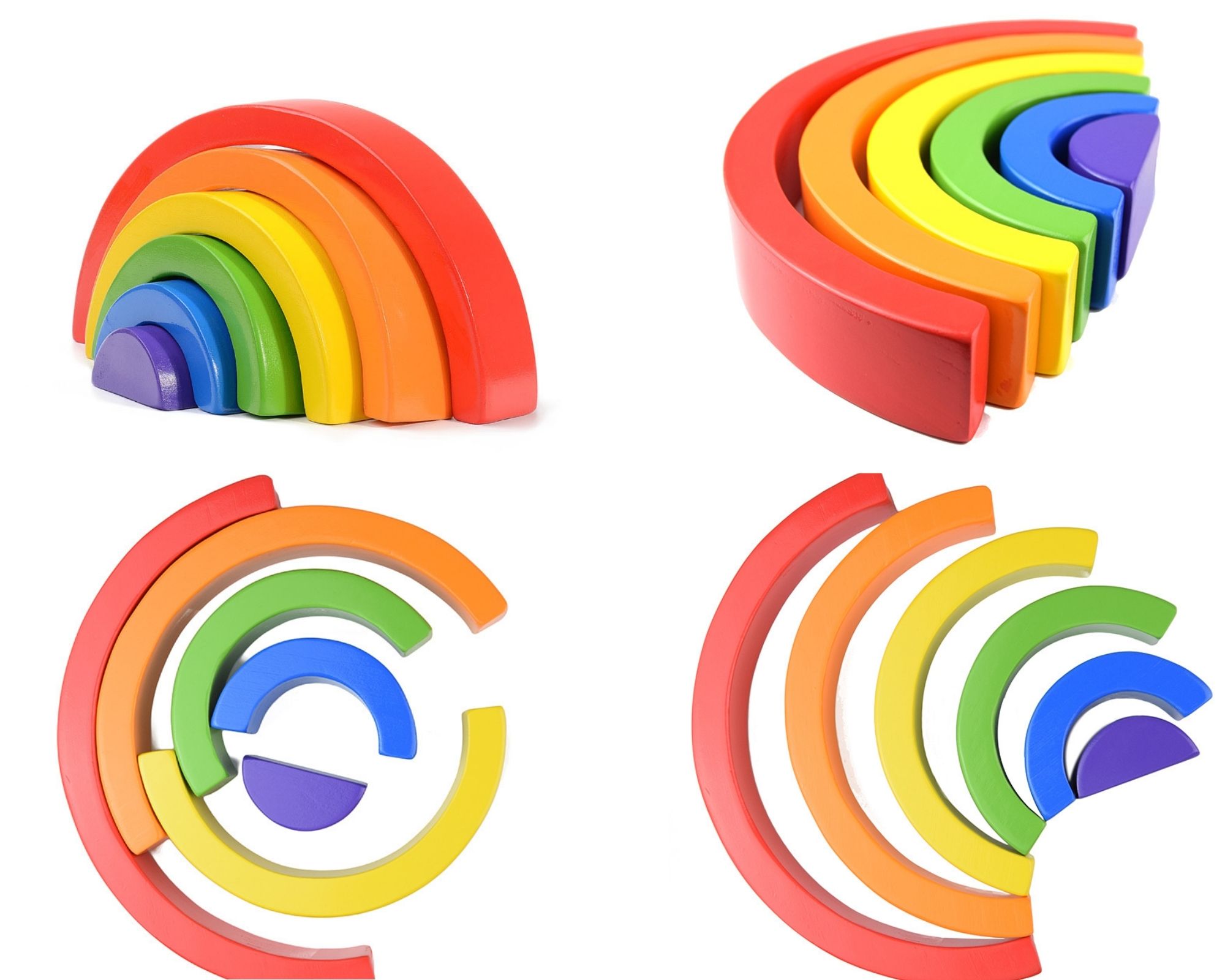 Important: The rainbow is made of natural pine wood and is painted with environmentally friendly paint for wood and non-toxic for children.
Dimensions: 25.5*3.5*13cm