Description

Fits for different sizes cups and bottles
With handle or without handle, get it , you can drink your beverage, coffee or milk anytime, anywhere ! Baby bottles, drink bottles and coffee cups. You can release your hand when shopping , walking, boating or travelling.

Phone storage box
The cup holder for walker has a mobile phone storage box that allows you to rest the phone and release both hands.

Easy to Use
The cup holder is easy to install, just clamp and go without any tools and assemblies. Furthermore, it is easy to clear as well.

Universal and multifunctionnal
The cup holder fits for most stroller, walker, wheelchair, bicycle, scooter, boat handle bar ,shopping cart,  ATV, lawnmowers, motorcycle, treadmill etc.

A perfect and useful gift
This cup holder can be used as a gift for mom, friends and colleagues.

Stability and Non-slip design
Made of safety and environmental protection materials the cup holder stay stable even walking on an bumpy road, It can prevent liquid from leaking out of the cup. In addition, it have 4 elastic fastening strips that allow the baby bottle to be inserted and fastened to prevent excessive shaking and falling.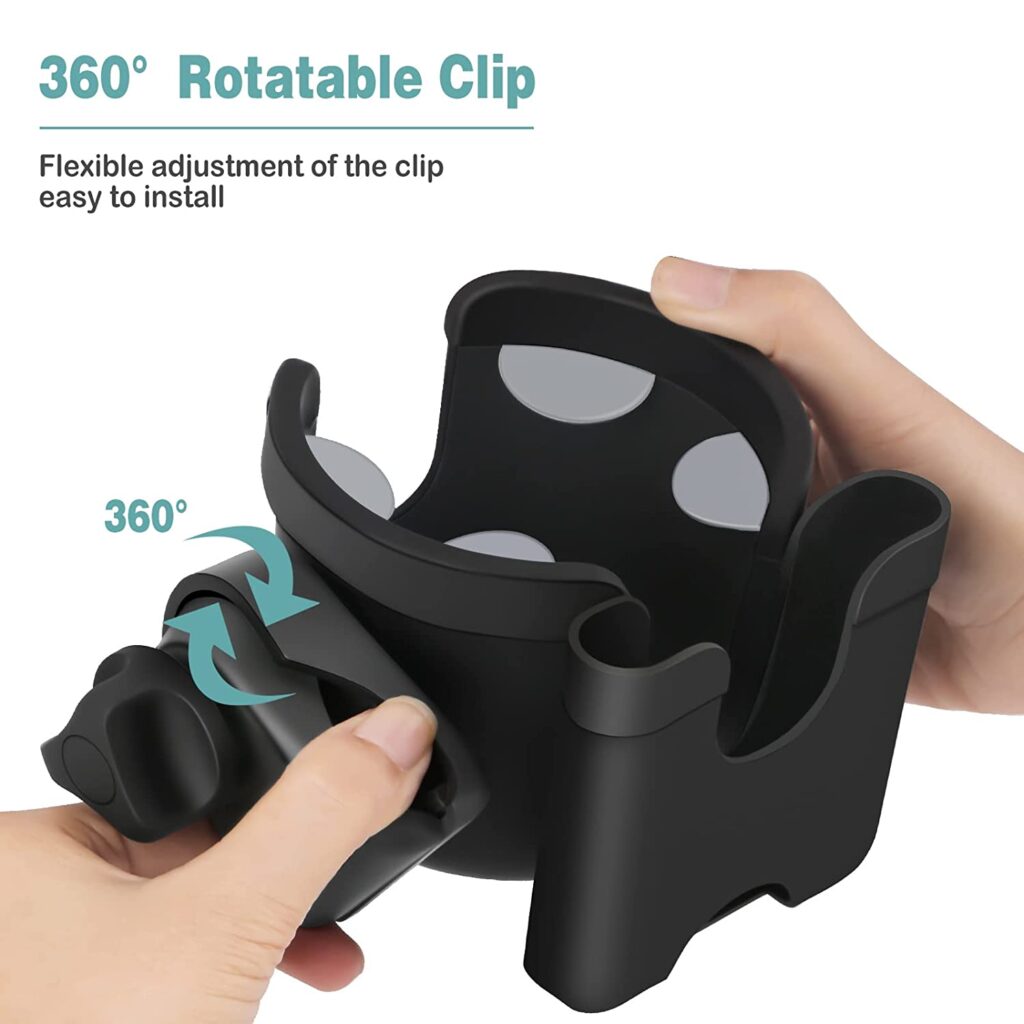 Specification:
Material:ABS and Rubber
Size:15.5*9.5*10CM
Weight: 260g
Package content:
1x Cup and phone holder for stroller