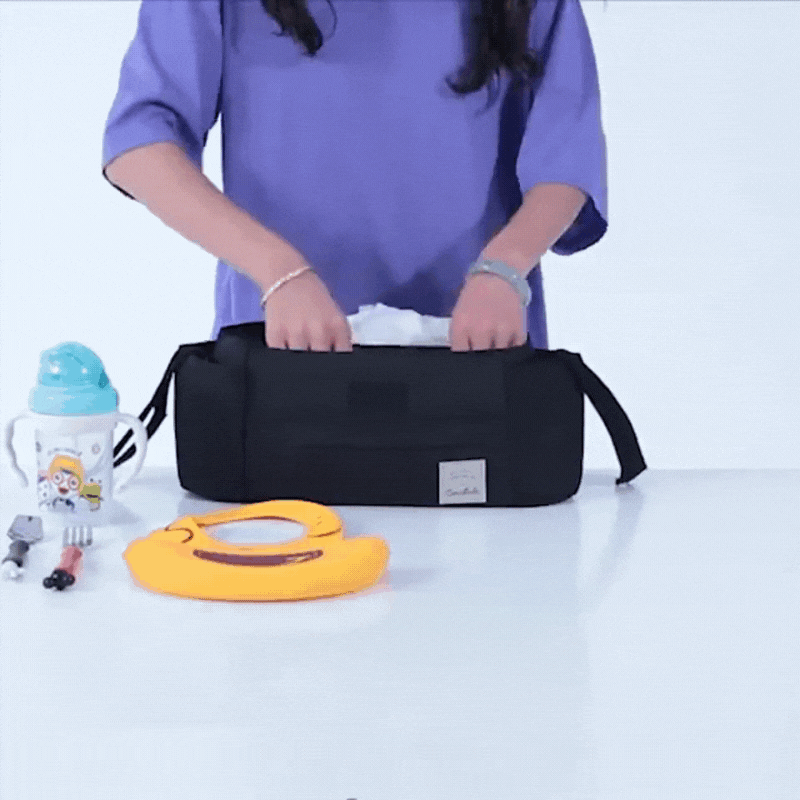 Super practical and functional
Make no mistake about it, it is small but very functional thanks to its many compartments you can store nappies, wipes, bibs, water bottles, feeding bottles and if you feel like it, even your coffee!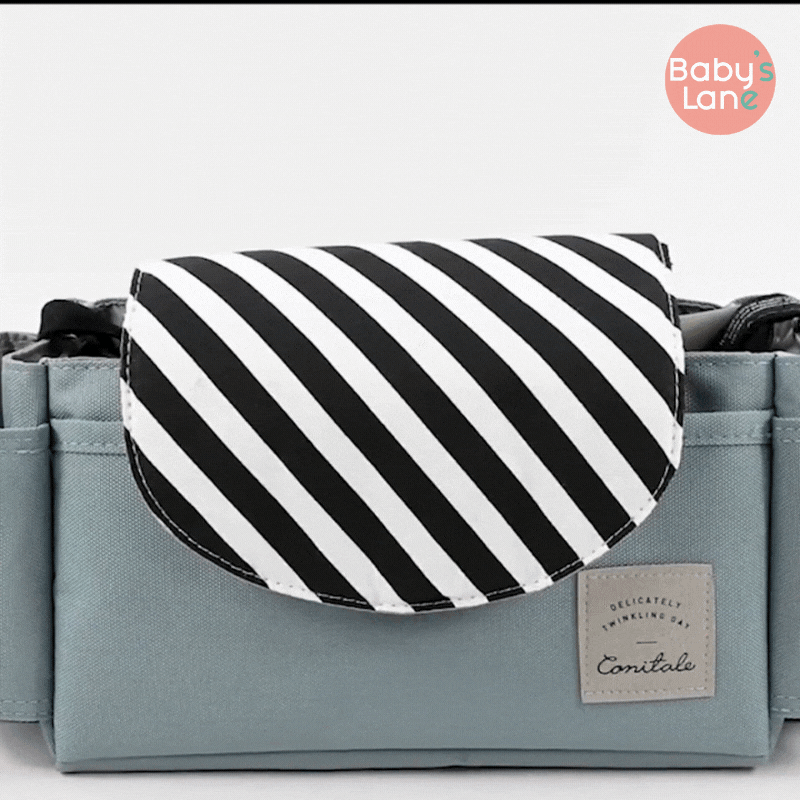 Very compact
The multifunction bag is also waterproof.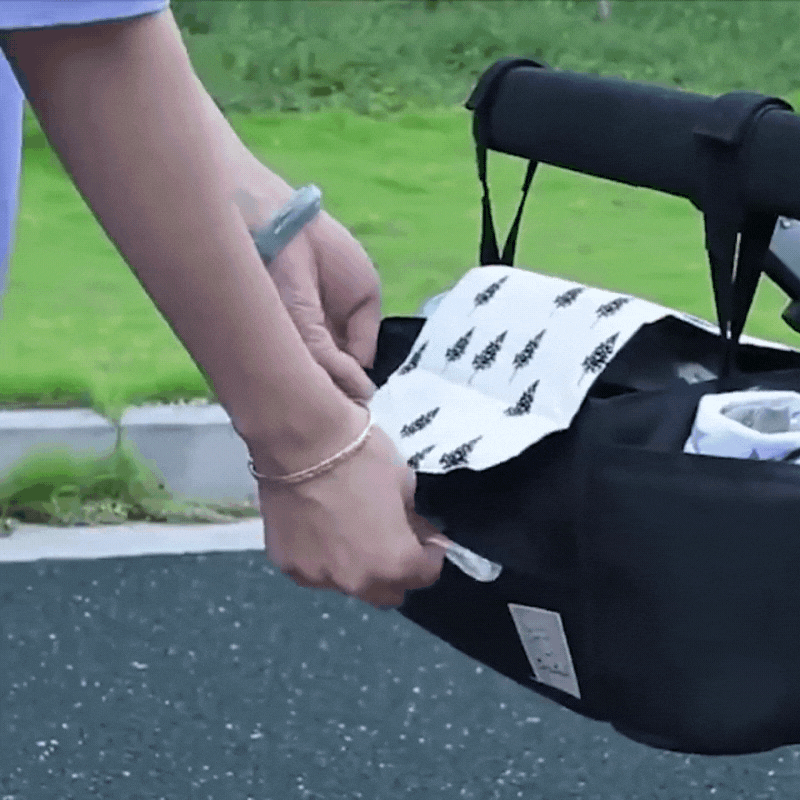 No more bulky bag clutter
Suspended from the stroller, the bag allows you not to be encumbered by a large diaper bag to carry. There is also a compartment for tissues and wipes which is very practical in baby's daily life.

The must have when going out with baby
This bag is a great help for organizing baby's things and having everything close to your hand during your walks.
Additional information :
size: 30 x 13 x 19cm
Material: Oxford Cloth
Color: exists in many different colors with pattern or plain.