Description
When baby's bath time becomes a playtime awaited by your little one!
No more crying when showering, here is an original bath seat that will make your little one's bath more fun and more enjoyable than ever.
Baby'slane has selected a bath seat for your baby that is unlike any other. A bath seat that looks like a small car and in the shape of an elephant that makes baby want to take a shower without constraint.
With its little steering wheel that moves and its beautiful pastel colors, baby will have a real moment of joy.
The seat clings very well to all bathtubs with its 4 powerful silicone suction cups.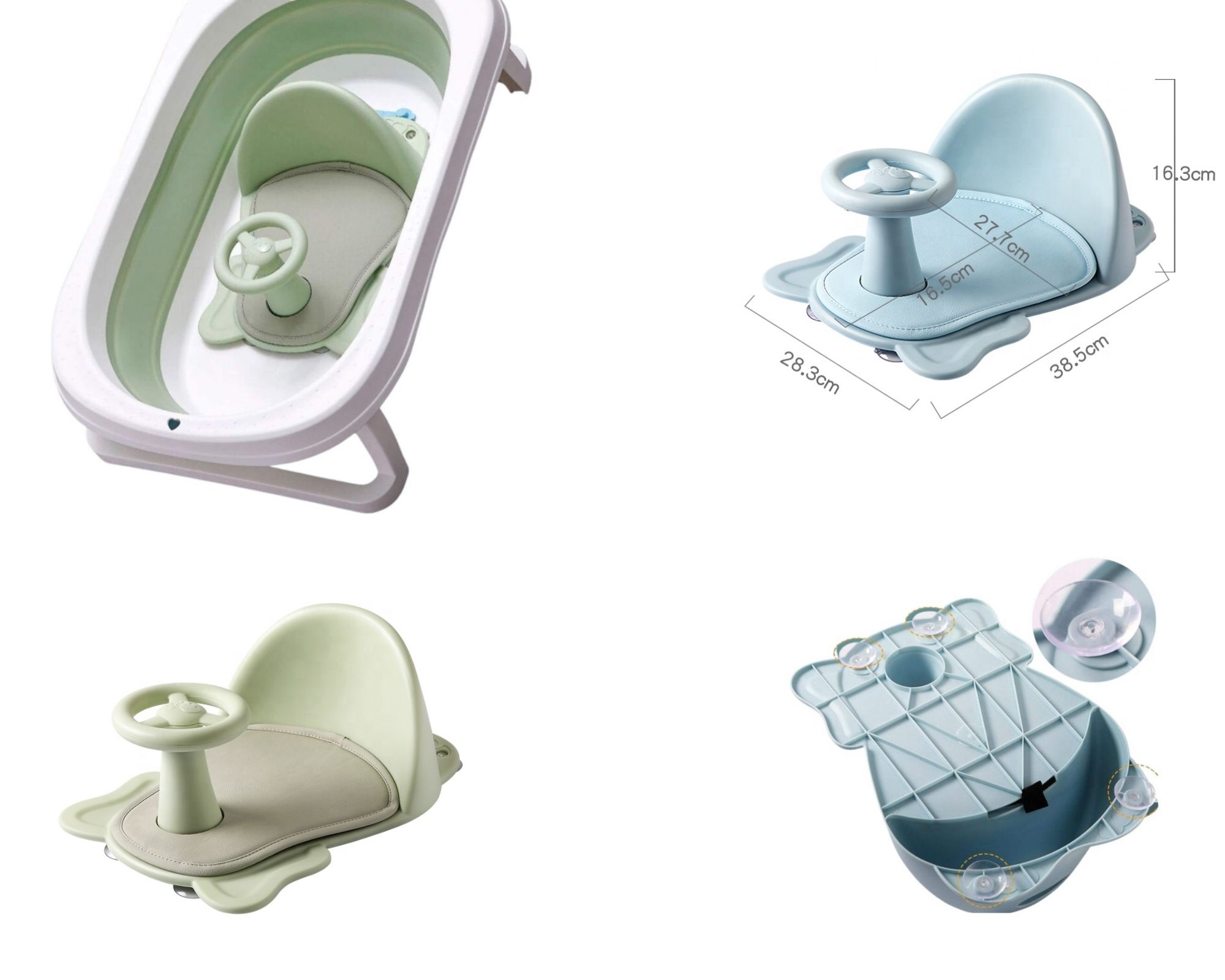 This seat can also be used in the living room or bedroom to play car.
Important: To avoid accidents or death, never leave baby alone in his bath, even if he seems to you to be well installed. It is imperative and mandatory that he is always in the presence of an adult who watches over him for his safety.
Features: smoothly polished without edges and corners
Suitable for all types of bathtubs
With all kinds of bathtubs and tubs, it is more worry-free when installing and dismantling.
High and comfortable backrest to protect baby's back, he can lean on it, effectively supporting his spine.
Smooth polishing in original PP.
Installs very quickly.
Dimensions: about 28.3 x 38.5 x 16.3cm.