Protect your child's eyes and ears when bathing
The composition of the majority of commercial shampoos is not natural, so care must be taken to prevent the shampoo from coming into contact with your little one's eyes and ears.
The King Shower Cap features a wide visor that protects your child's face and ears and prevents shampoo from getting into their eyes while bathing.
A more than essential accessory
The accessory every parent should have and use when bathing and showering toddlers to prevent water from dripping onto their face when washing their head and hair.
No more itchy eyes in the shower
The moment of baby's shampoo is the most delicate and the most painful during the bath because it often happens that the shampoo runs into his eyes and causes incessant crying and cries due to his pain.

Wash the baby's head with complete peace of mind
This protection allows you to wash your hair more easily and with peace of mind. The brims of the cap allow water to run off the back of the head.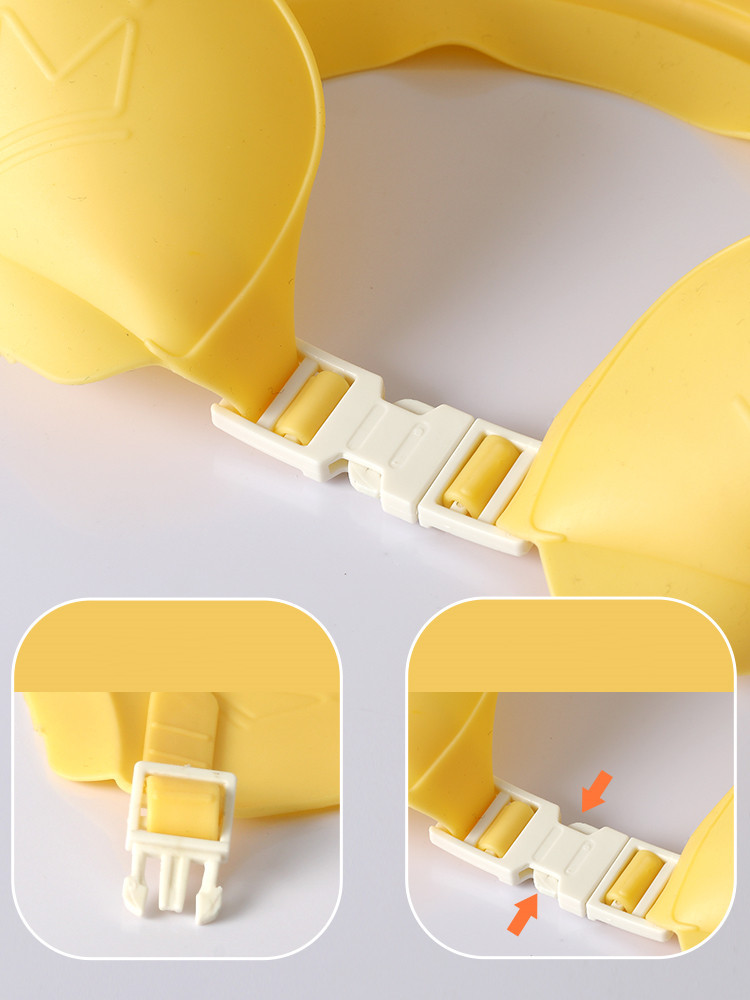 Adaptable and adjustable according to baby's head size
This cap is retractable and has 3 adjustable positions depending on the width of the head. You can use it as your child grows.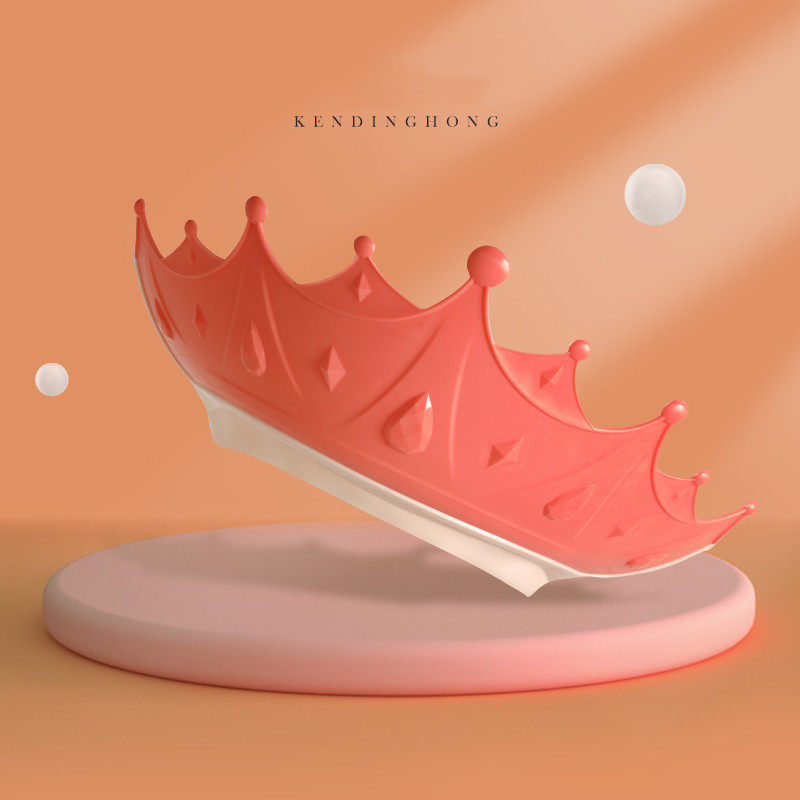 Soft Material
The kids hair washing shield is made of soft PP and TPE silicone. The edges are soft and smooth, which can fit the baby's head better. With strong stability and good sealing, lightweight and durable it is skin-friendly to wear shampoo cap will not hurt the delicate baby skin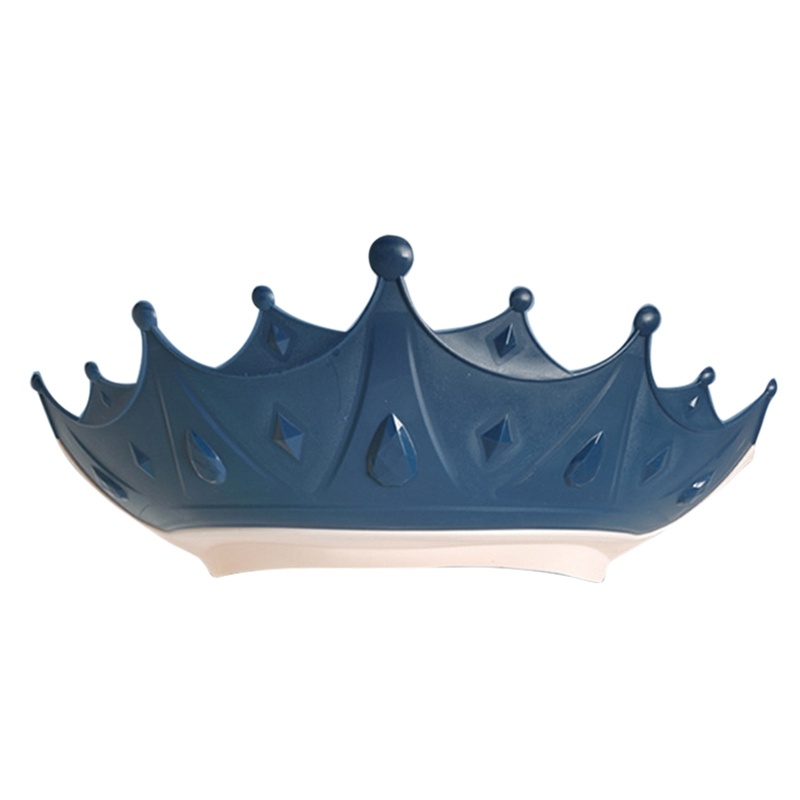 Product information:
Applicable age: from 6 months to 8 years old
Upgraded backflow prevention ear protection and eye protection,
Upgraded anti-backflow ear and eye protection
Package:
1 Baby kids Shower Cap