Description
With our Bamboo Fiber Complete Meal Set, offer your little one the best while doing an action to save the Planet.
The fun starts with the visuals and we know how much children love to play even during meals. This is why the bamboo tableware set, natural and biodegradable and ideal for your child.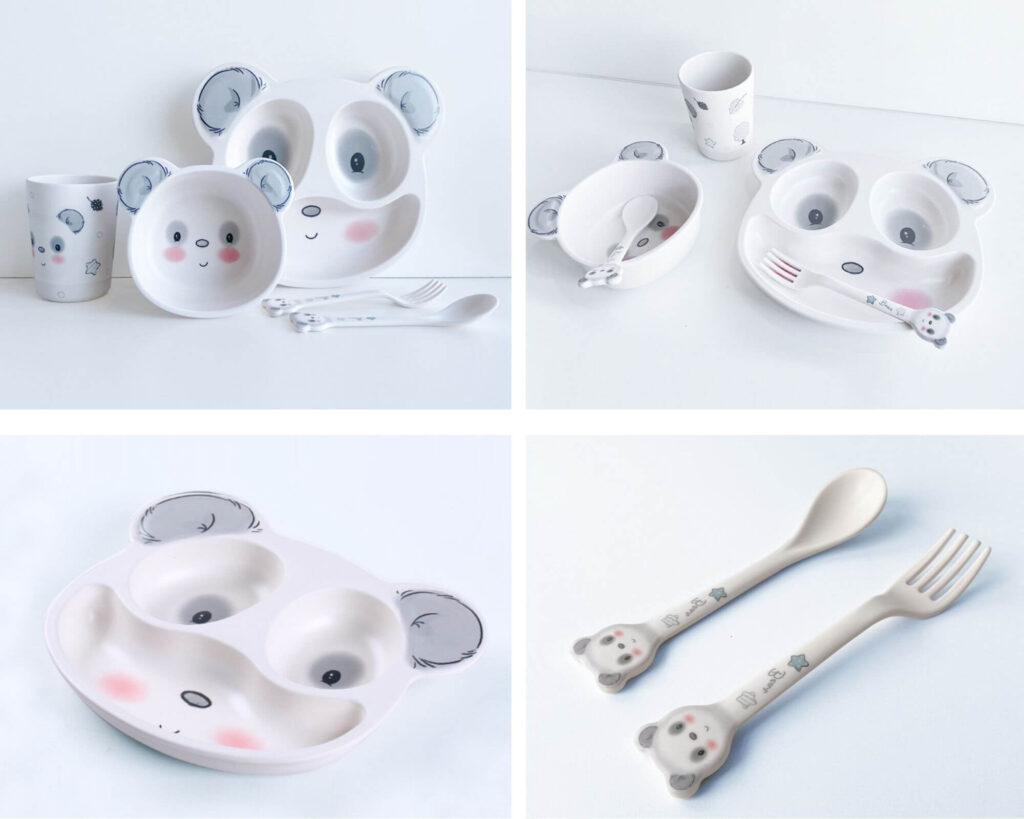 Light and pleasant to the touch, the tableware set can be used from breakfast to meal, not forgetting afternoon snack .
An ideal eco-responsible meal set that will help baby to become independent. What more?
Why choose bamboo over plastic?
Plastic products are toxic and dangerous for the health of our babies.
To fight against this problem, Baby'slane offers a range of bamboo products for your child to grow up healthy.
In addition, the bamboo tableware set is healthy and ecological for your baby, but not only, because by purchasing this product of natural origin, you are also doing an action to save our planet.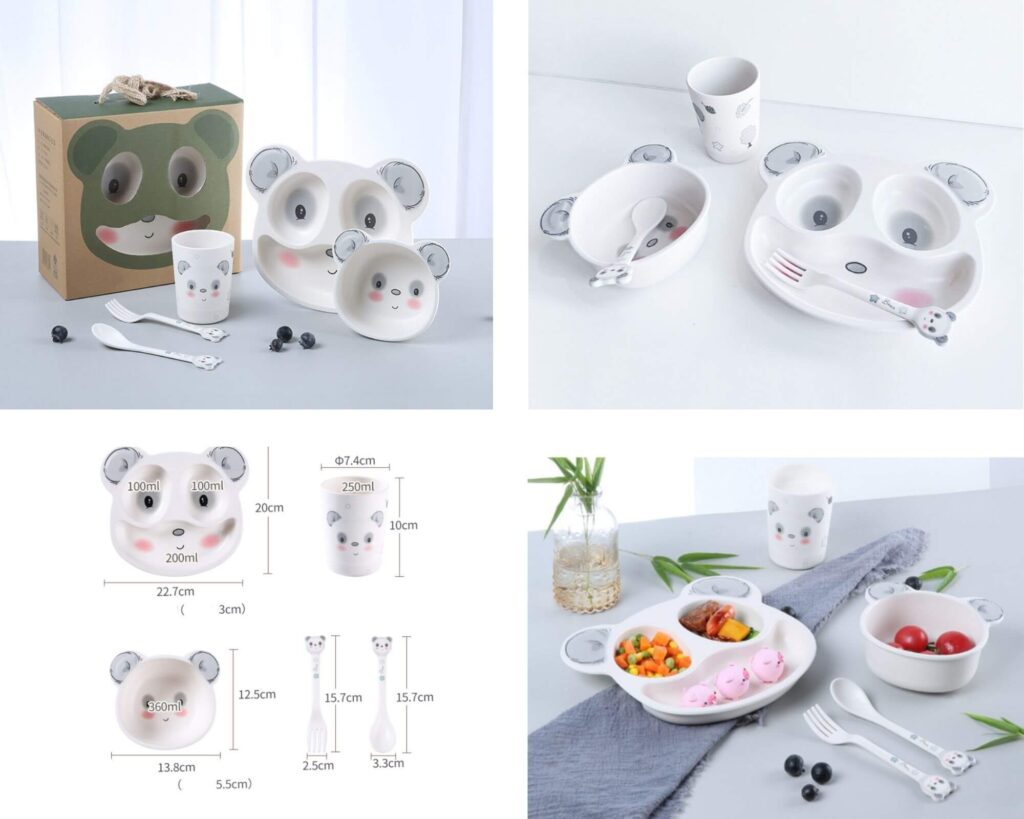 The box consists of: 1 plate, 1 bowl, 1 cup, 1 spoon and 1 fork.
So at the table the little ones!
Product information:
5 pieces set of bamboo fiber tableware for children and baby over 6 months
Material: Bamboo fiber blend
Compostion of the set: 1Dinner Plate, 1dinner Bowl, 1Cup, 1Spoon, 1Fork
In a funny and nice gift box Packing
Reminder: High temperature resistance of 100°C, do not put it in the oven or microwave for sterilization