Description
Unbreakable baby utensils for pleasant and fun colorful meals.
No more unsuitable plates and bowls that break during baby's meal.
Here is a set of the most complete silicone dishes that will make it easier for you to eat your little one. Everything you and baby need.
Now you can let baby explore and experience their meal without worrying about breaking their dishes.
Composed of a bib, a plate with 3 compartments, a bowl and a half-wooden half-silicone spoon, it will be ideal for baby's learning towards autonomy during meals.
Your little one does not need anything to fully enjoy his meals.
Soft and supple that does not fear falls during meals!
Available in pretty colors, it promises pleasant, colorful meals! Easy to wash by hand or in the dishwasher.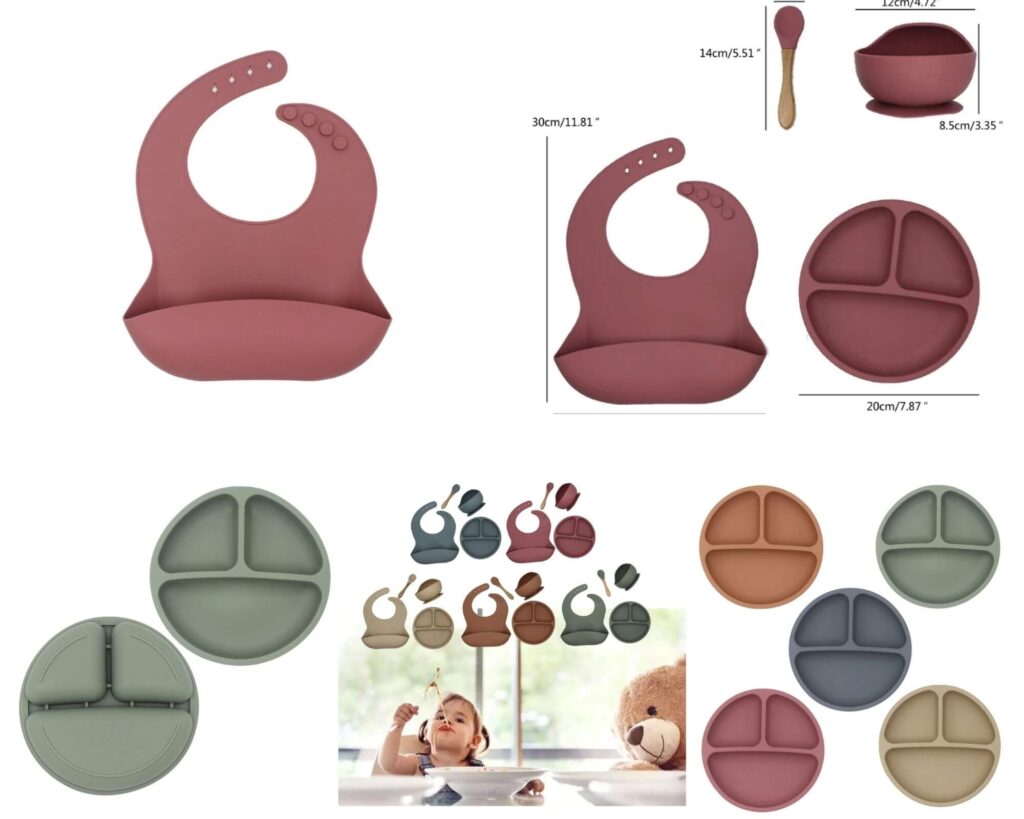 Product information:
Material: Food grade silicone
Available colors: Red, Beige and Blue-grey
Package Contents:
1x Silicone Plate
1x Silicone bowl
1x Silicone bibs
1x Wood and silicone spoon