Description
The high chair that can be used everywhere
No place to carry the baby bouncer when you go out. And impossible to take his high chair on the go to install him comfortably during his meals.
To solve this problem, we have found an innovative and essential product for you: The nomadic baby seat.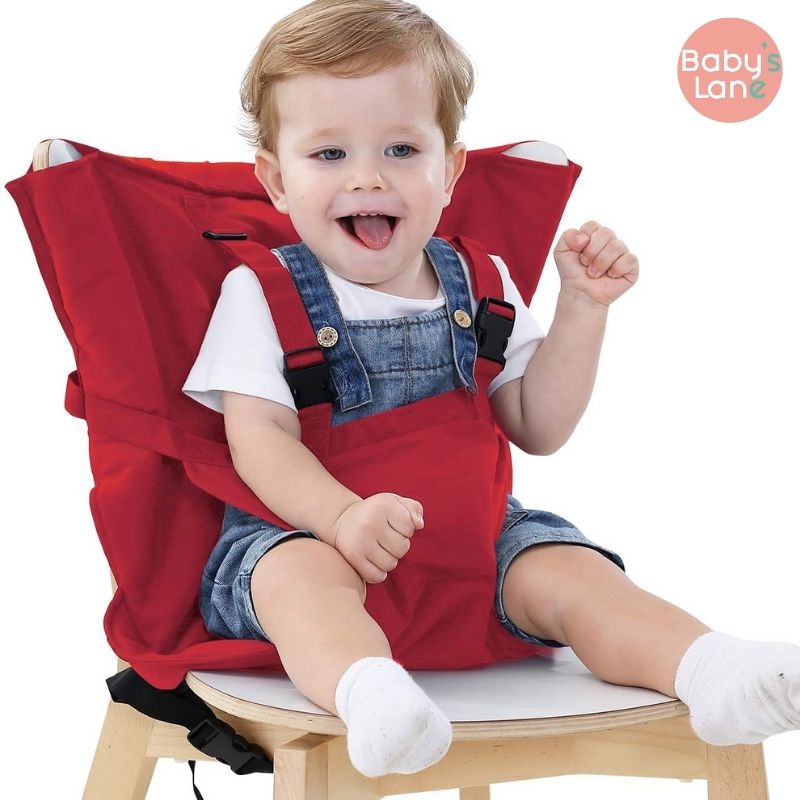 Hyper compact and practical
This accessory is made to overcome all situations and allows you to sit your child on a chair in complete safety wherever you are.
Out in the restaurant, with friends, with family, or simply at home, this practical cover will quickly become essential to your daily life.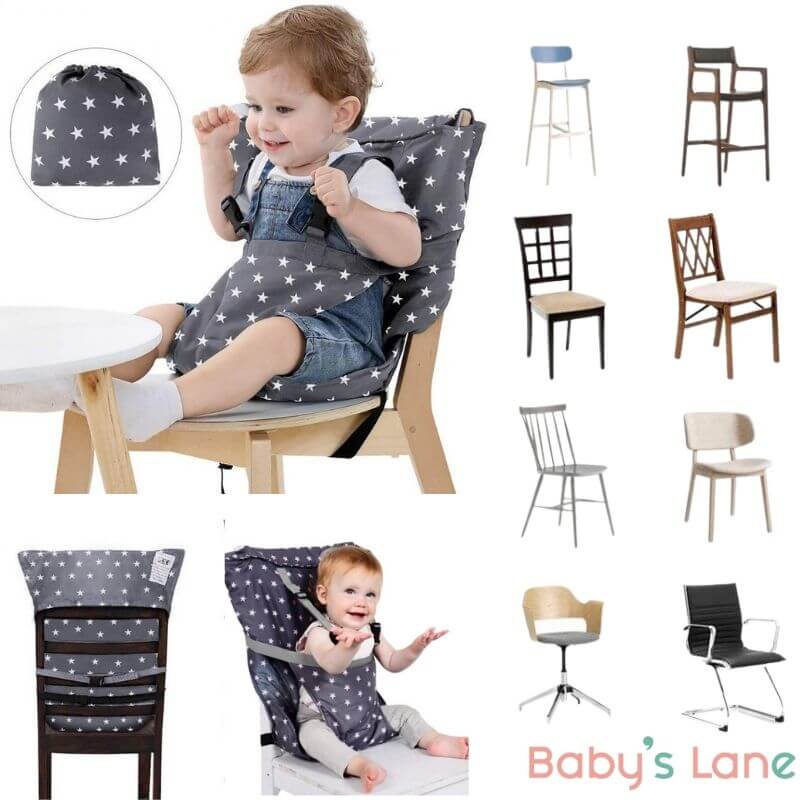 A must have to always get with you
An ultra practical and aesthetic must have for every parents. It will accompany you everywhere! This small accessory allows you to seat baby on most chairs and have him eat near you instead of putting him on your lap.
You are freer to move around and baby gains autonomy by having his place at the table, like a person.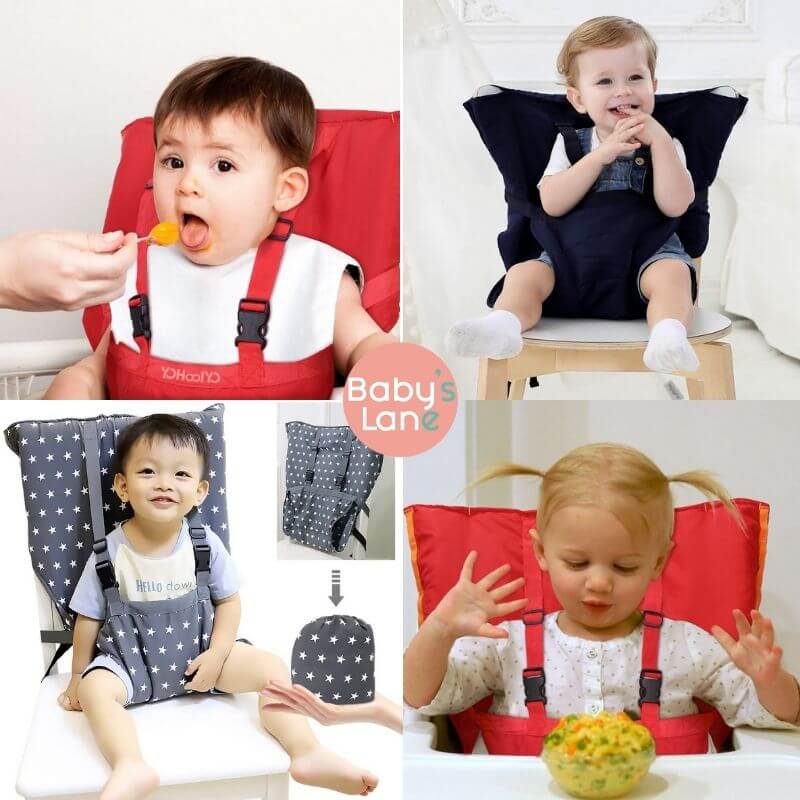 Easy to carry in its small bag
Designed in fabric, it is the essential childcare product to have so that baby can eat at your table, wherever you are.
This product quickly and easily transforms a normal chair into a baby chair. It is equipped with shoulder straps to keep baby in place and securely throughout the meal.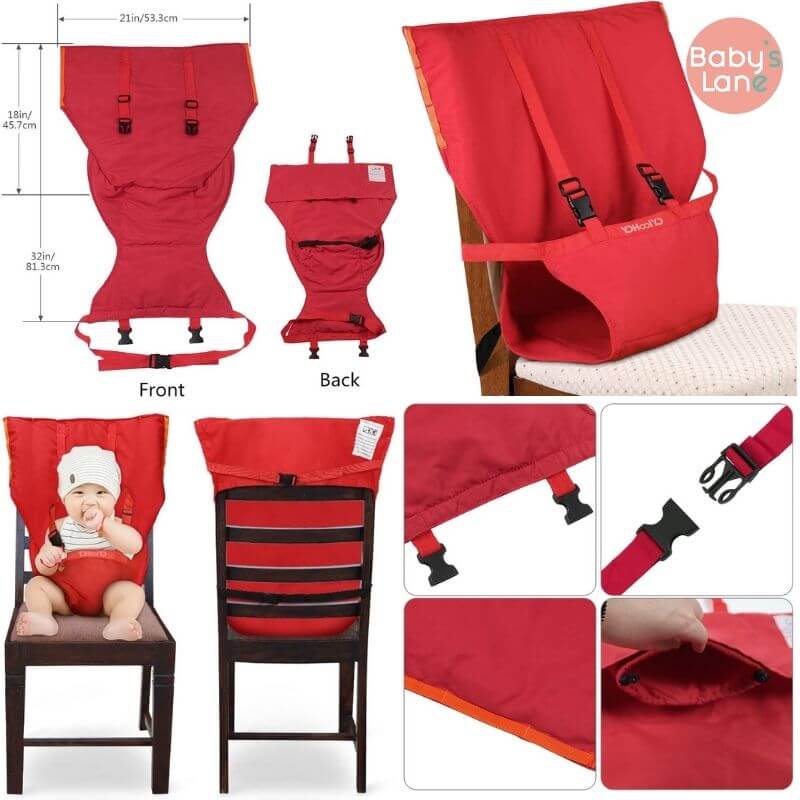 Safe and convenient

Thanks to the straps that attach securely to the chair, baby sits securely like adults.
Ultra light, space-saving, it folds easily into its pouch and transforms into a carrying case, so you can take it everywhere with you.
Easy to set up and pack up

To use it, simply unfold it, insert the fabric on the back of the chair and fix it on the underside of the seat using the appropriate fixings.
Then, place the child there by placing his legs on each side of the harness and attach it carefully with the straps that you will adjust according to the baby's morphology, then clip the harness on the back of the seat and tighten everything.
And there you have it, you can start your meals, baby is now safely seated and ready to share moments of joy with the family.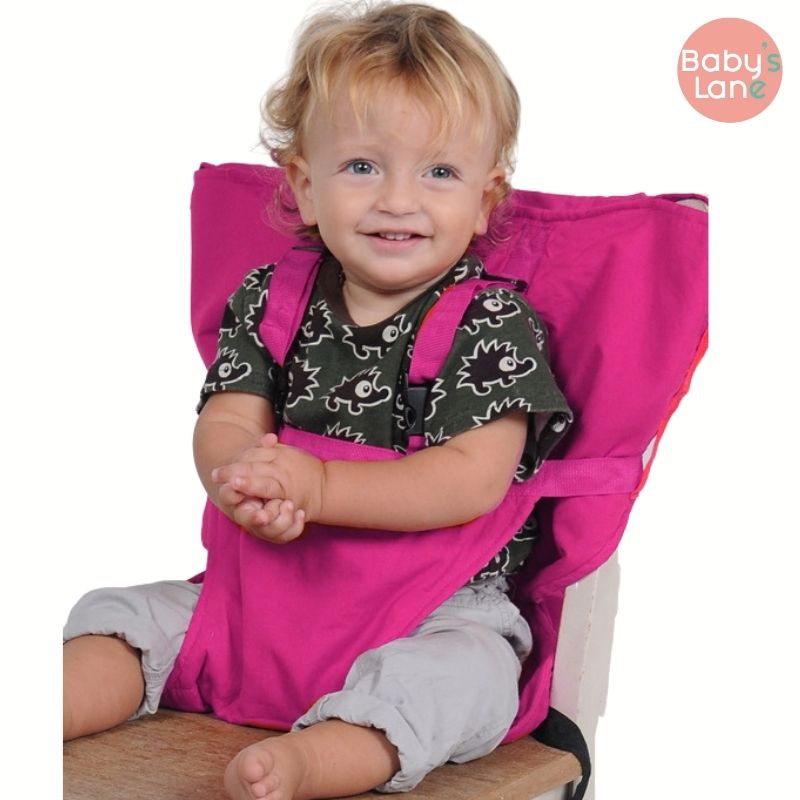 Be careful, even if the nomadic baby seat is ultra secure, it is dangerous to leave your baby in the seat unattended.
Its Features :
Safety straps for optimal support.
Attaches to most chairs.
Waterproof, it is easy to clean.
Easy to transport: folds up into its integrated pouch (size: 17 x 15 x 10 cm) to slip easily into the changing bag or handbag
INFO +
As soon as the child knows how to sit on his own (from 6 months and +.)
Maximum authorized weight: 15 kg
Material: 50% polyester, 50% cotton
Machine washable at 30 °, dries quickly.
Size of the packed product: Length 16cm x width 6cm x height 15cm.
Unpacked product size: Length 81cm x width 53cm.
Color: 5 colors available.
Package Contents: 1 x Nomad Baby Seat.