Description
With our educational silicone construction cubes, support your baby in his learning and share with him a moment of rich and stimulating complicity full of discoveries.
With these learning cubes with soft colors and various and varied illustrations, your child will be able to familiarize himself/herself with colors, numbers, animals and fruits, and thus learn while having fun.
By manipulating the cubes, he/she stimulates his sense of touch, by stacking or fitting the cubes together, he works on his thinking, his fine motor skills as well as his coordination.
The cubes can also accompany your child in the bath so they can have a good time even in the shower.
These pleasantly textured 3D cubes are perfect for toddlers, they can be put in the mouth and cleaned with water with safe.
In addition, the cubes make a noise when pressed, which adds new possibilities for sensory exploration!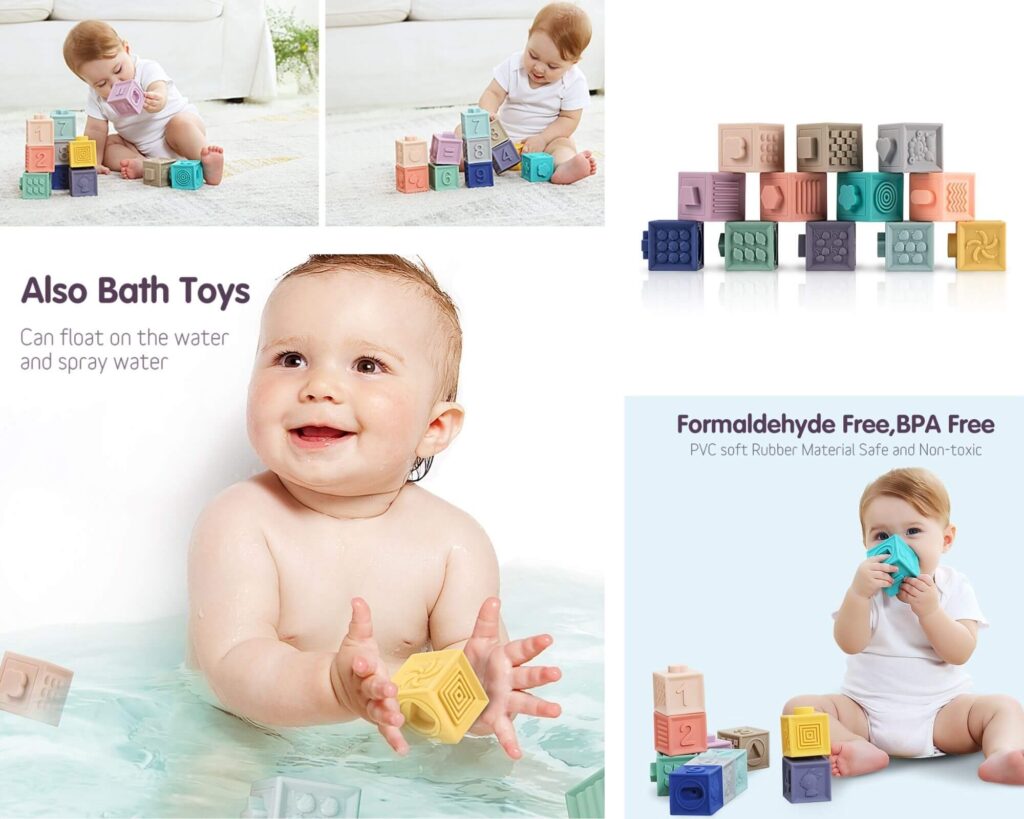 Specifications:
12 pieces of soft silicone material safe for babies.
Older children will learn to recognize numbers and to count while having fun!
Washable with soap and water.
From 6 months.
Color: Multicolored pastel.