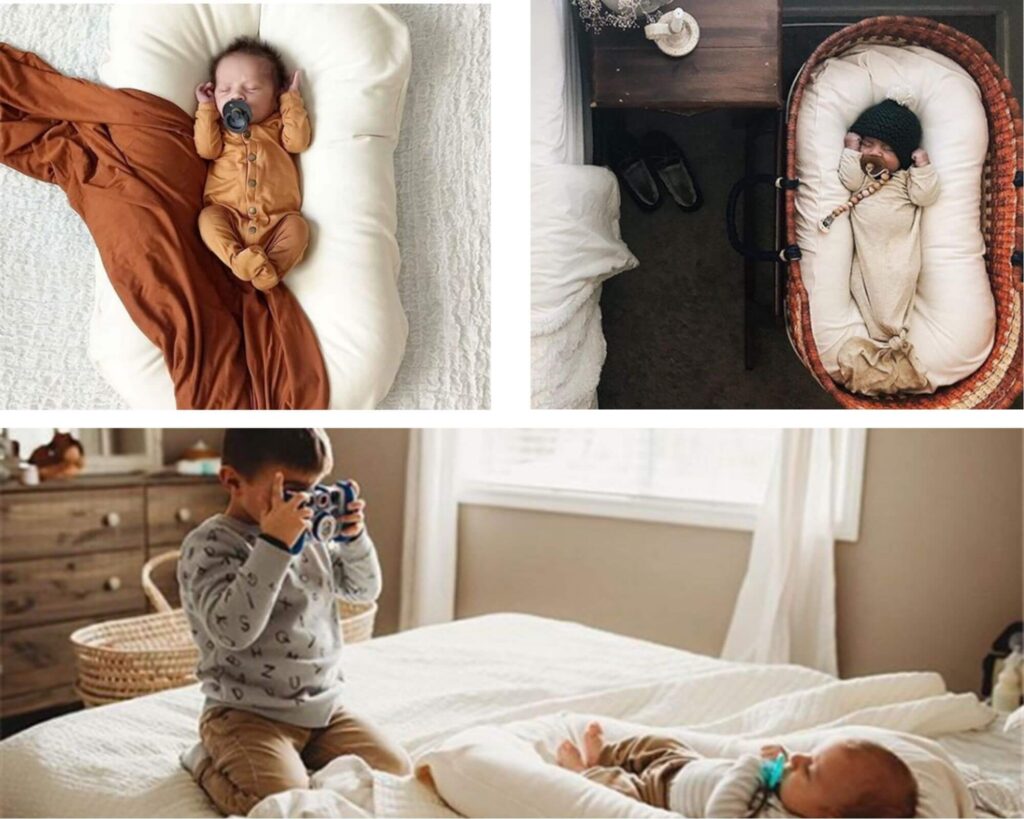 A cozy and secure cocoon for baby
The baby nest offers your child a cozy cocoon where he will feel safe. The cozy side of the bassinet gives your little one the feeling of being snuggled up and well surrounded, an impression that reminds him/her of the time when he/she was in his/her mother's belly.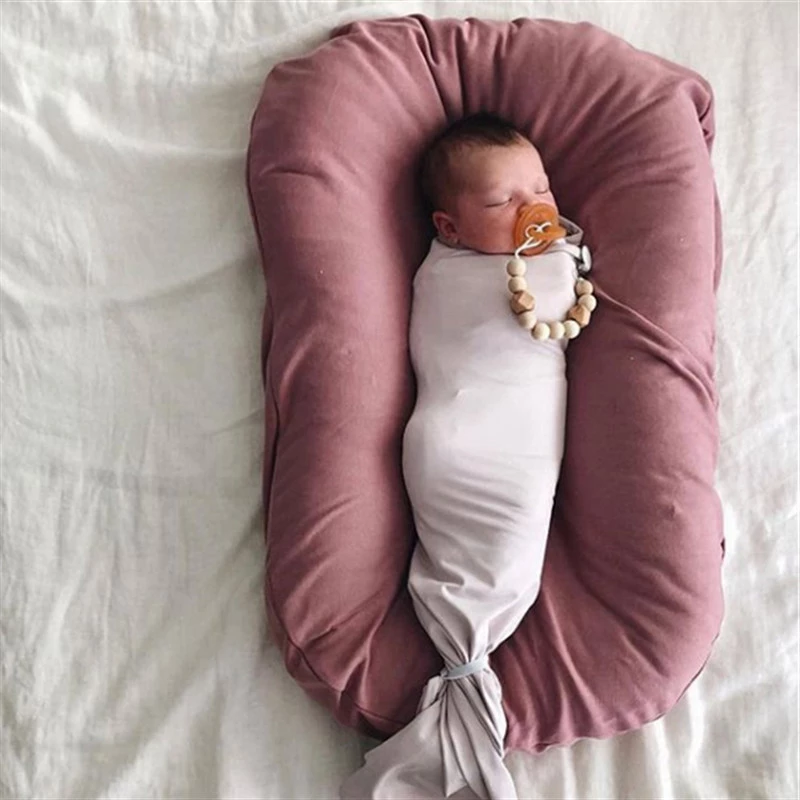 A comfortable mattress
Placed in his cradle from birth or in the parental bed if you want to practice co-sleeping, the baby nest bassinet has a comfortable mattress with a washable cover. It is easily transportable and you can place it near you on a flat and secure surface wherever you are.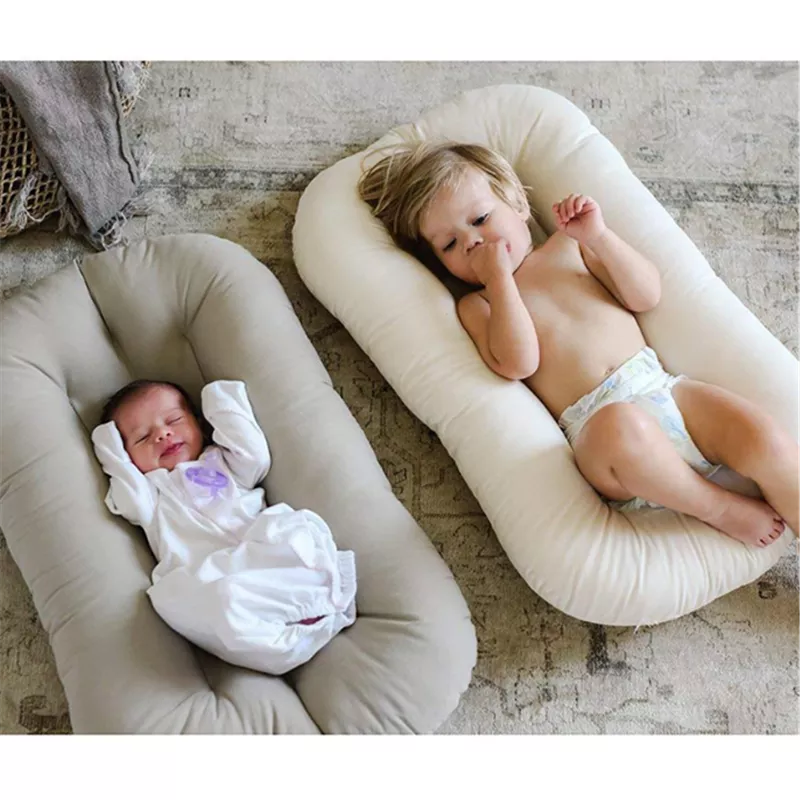 Portable and practical
On your bed, the sofa or even on the floor, let your little one enjoy your reassuring presence during all your daily tasks.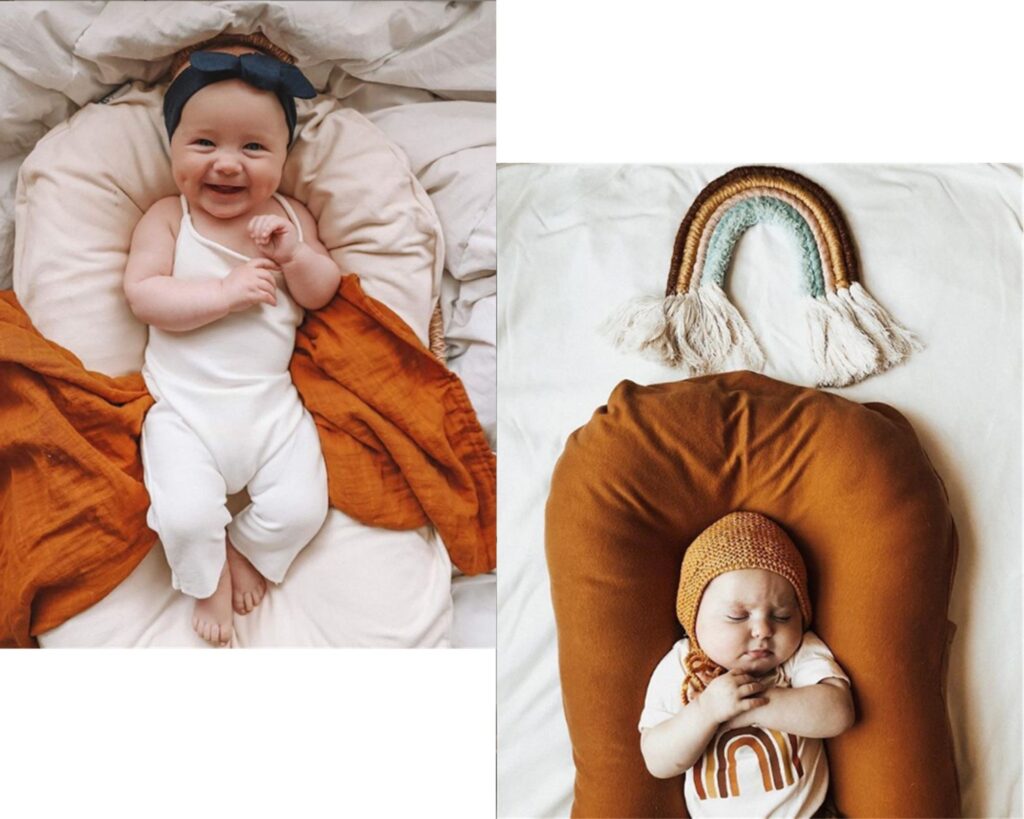 Use it everywhere
At home, with family, friends or on a trip, this little baby nest allows you to place baby in a comfortable and safe place wherever he is.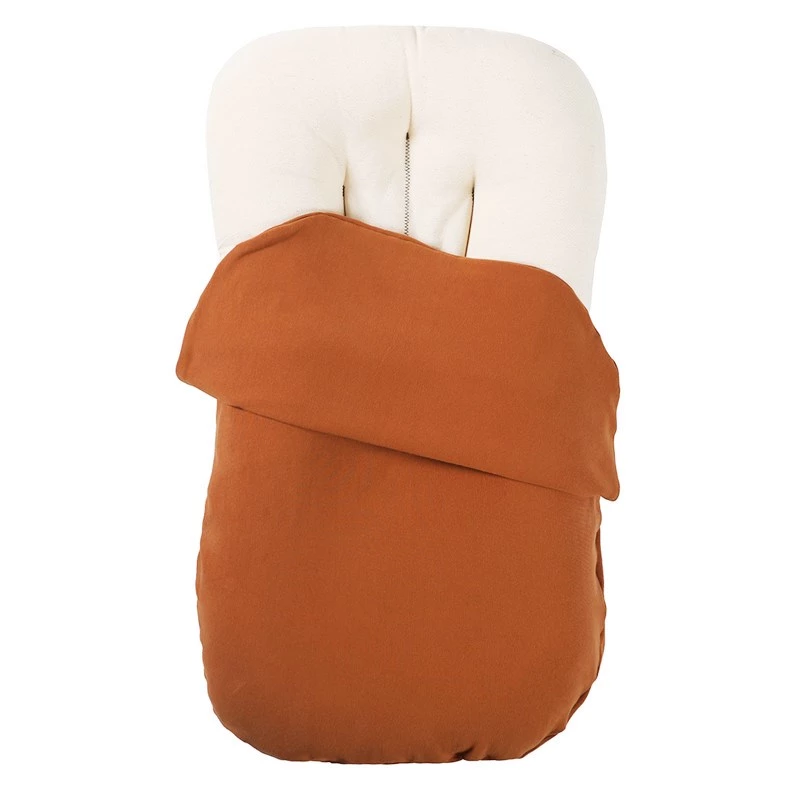 Removable and washable
The removable and washable cover is made of very soft cotton which offers baby maximum comfort.
To try it is to adopt it. You and your little one will not be able to do without it.
Warning: Never leave baby alone. It is mandatory that he is always in the presence of an adult to watch over him.
Description
Size: 75x45cm.
Material: Cotton, PP cotton filling.
Suitable age: 0-3 years old