Description
Everyone knows how much children need calm and a calming atmosphere before they go to sleep.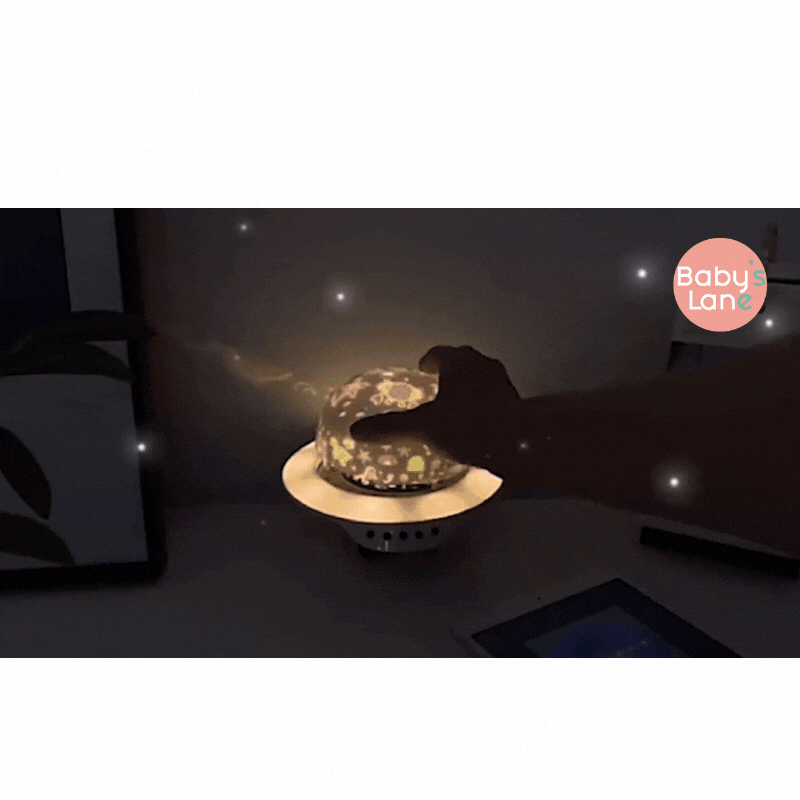 Therefore, most parents are constantly looking for a solution to provide the right atmosphere that will allow their children to fall asleep peacefully.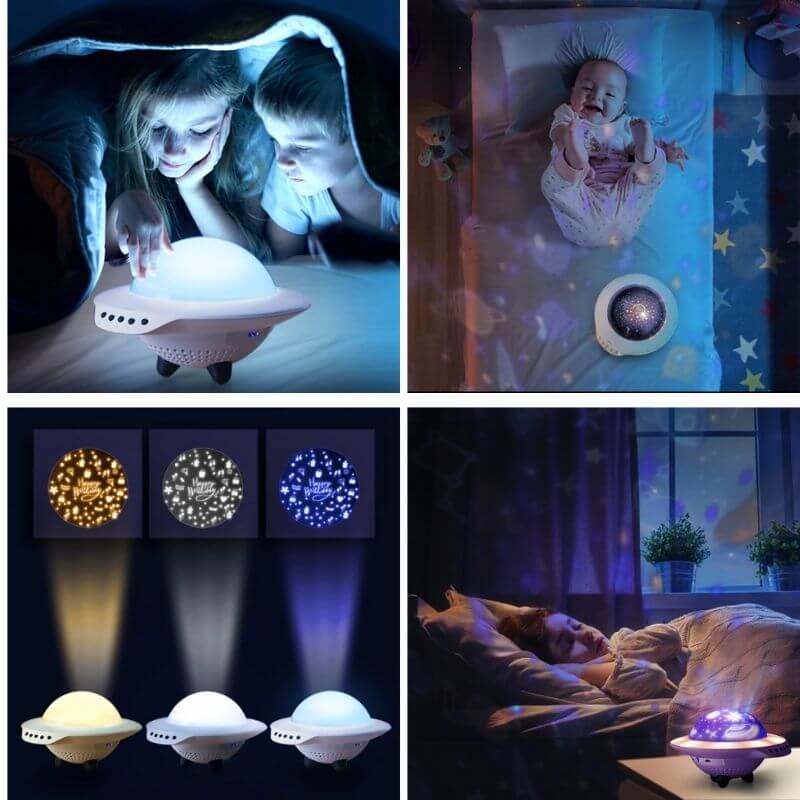 Some parents choose to tell stories, others prefer to leave a little soft music in the child's room and still others opt for a small night light that reassures.
But why choose when you can have it all? The Ufo Night Light is the accessory that will soothe, calm, and reassure your child.
Illuminating and reassuring nightlight, it also projects pretty images on the ceiling that will soothe your child. Equipped with the Speaker function, you can also leave white sounds or little stories to calm your little one down and put him in a relaxing atmosphere.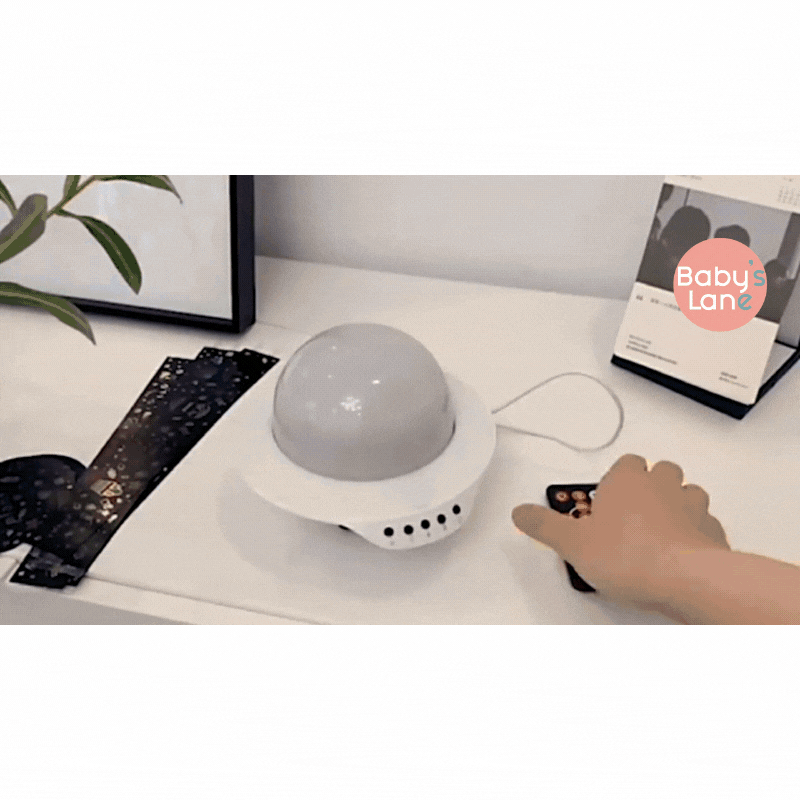 With its very nice and original shape, our night light will please and amuse children of all ages, even the smallest. Its modern design and finishes will bring a special style to your child's room.
Fan of space, cosmonaut, UFO or simply want to relax, it is the perfect accessory to accompany the nights of your children. The adjustable light and the soothing image projection will allow your child to fall asleep peacefully.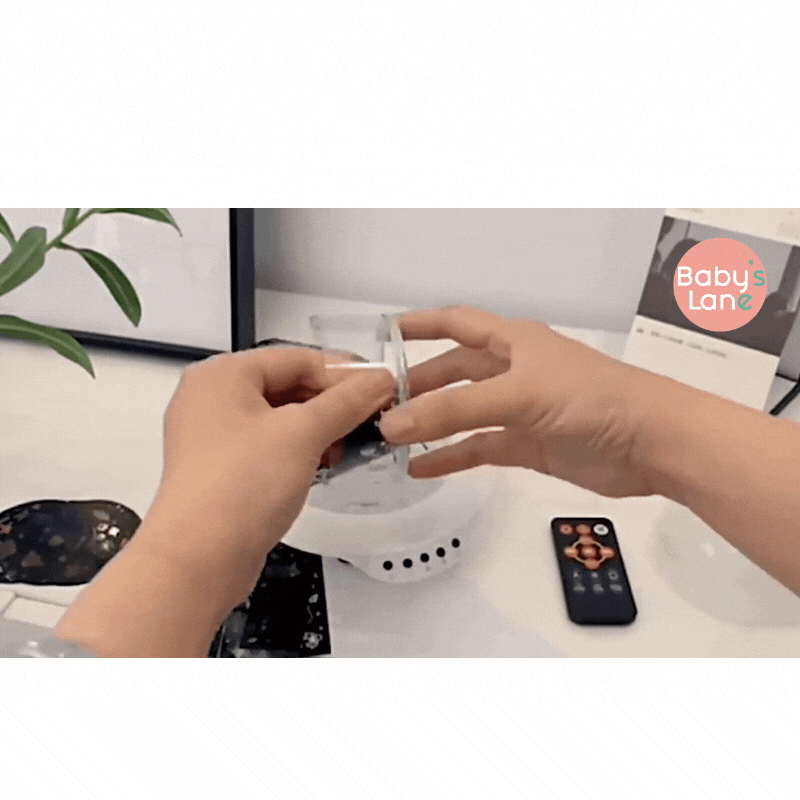 Thanks to its 3 color variations and 6 interchangeable films, your child will discover different images each time that will arouse their curiosity and stimulate their imagination.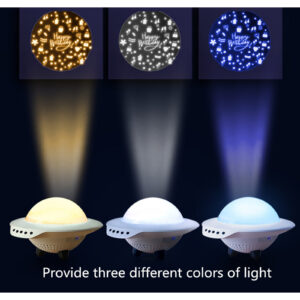 It's very easy to change the differents film, just remove the shell from the nightlight and place the film in the base then put everything back.
Thanks to the images that he will see spinning gently above him, he will be in a relaxed and peaceful atmosphere which will allow him to fall asleep more easily.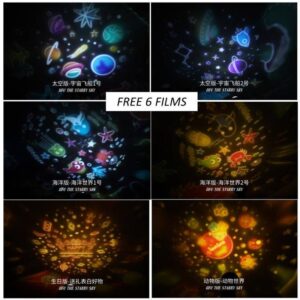 With its Speaker function via Bluetooth you can broadcast pleasant and soothing white sounds or stories so that baby feels completely safe.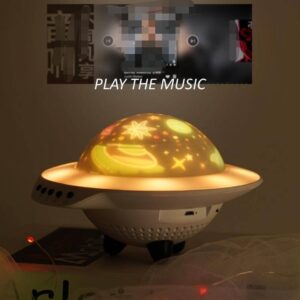 You can now accompany your child to dreamland thanks to the multiple options offered by this night light.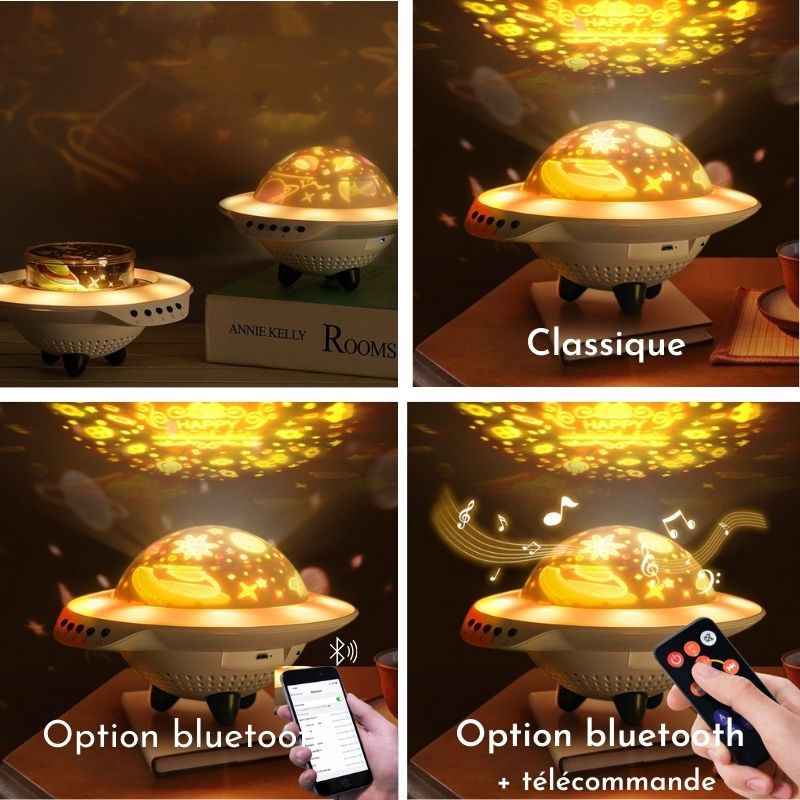 And with the remote control, you can manage everything remotely from the entrance to the room to avoid disturbing him during his sleep.
For calm and serene nights, complete the decor of your pretty kid's bedroom with our beautiful Ufo Night Light!
Presentation:
Built-in Speaker
Connect your phone Bluetooth with night light
Plugin the audio cable to play your music
Starry sky projection
Bluetooth speaker
Variety changing
Comfortable and soft light to create a dreamy starry sky without disturbing sleep
Specification:
Material quality: PC+ABS
Rated power: 5W
Lithium battery capacity: 1200MA
Size: 163X105mm
Weight: 521g
Regular models:
Direct plug/USB
Rotation function
Three-color light
Plug-in Bluetooth: direct plug/USB
Rotation function
Bluetooth Speaker
Three-color light
Charging remote control: 1200MA lithium battery
Rotation function
Bluetooth Speaker
Remote control
Three-color light
Package content: 
1 x light
1 x USB cable
1 x Rremote control