Description
This bowl is the dream of parents and kids! The essential accessory that you must have in your cupboards to spend great moments in peace at the baby's meal time.
No more stress for you caused by your child when he spills his bowl during the meal.
The 360 ° anti-spill bowl is really revolutionary.
It was designed for kids, so that everything you put inside will stay inside, even if your child want to play during the meal or if he's very clumsy.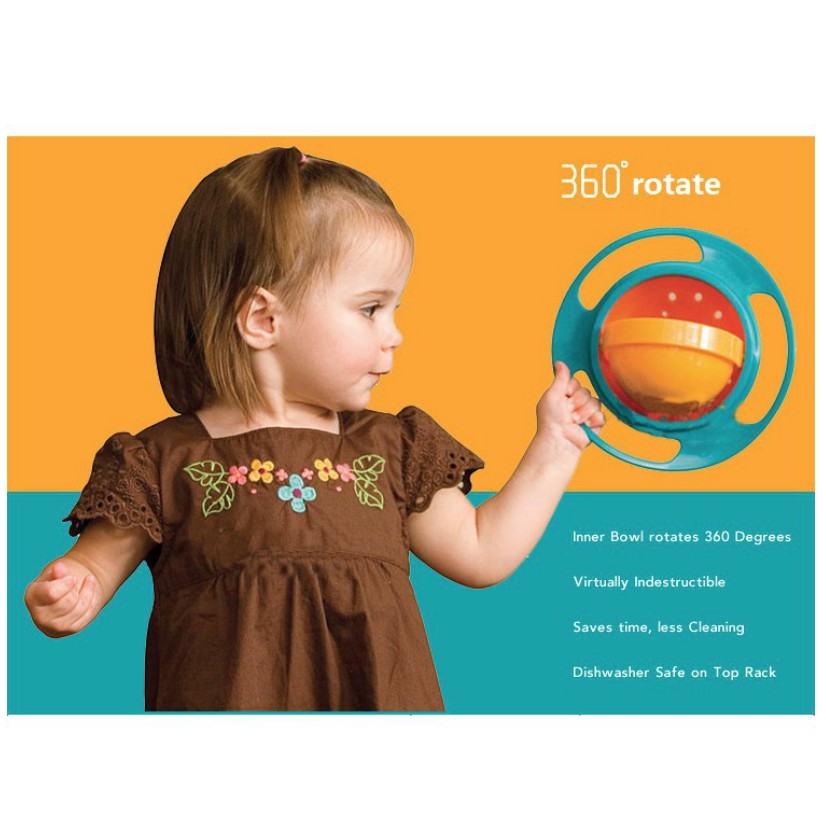 With this bowl your child will avoid spilling the food, which will make meals less messy and therefore less stressful.
Its design in the shape of a flying saucer, gives it a nice and fun appearance, which attracts children of all ages.
Very practical and ergonomic, it is easy to handle and with its three handles it brings additional comfort to children.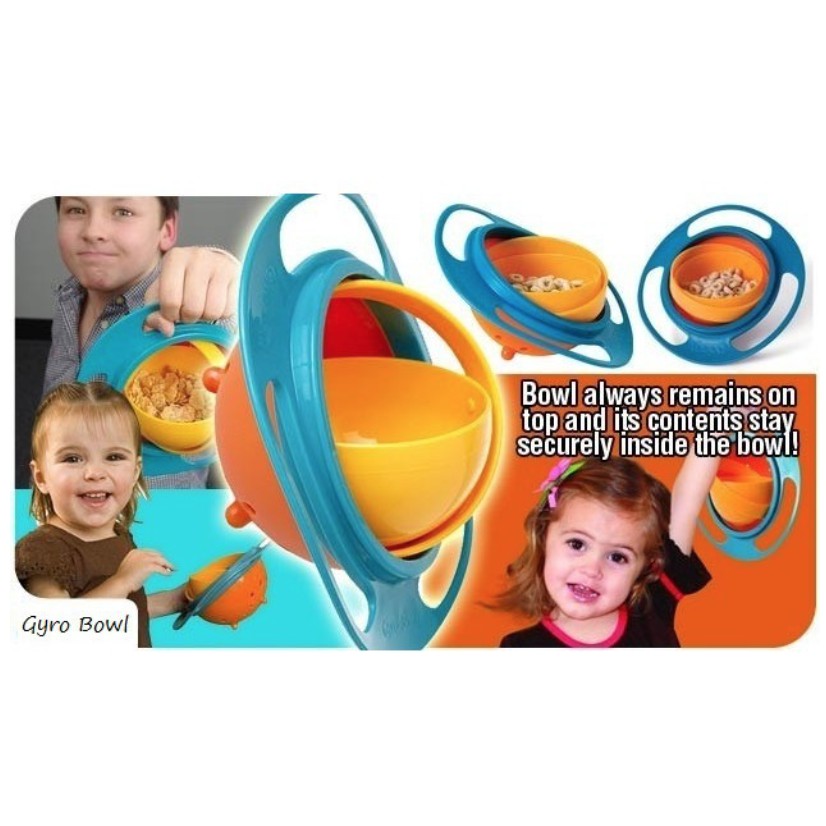 How does it work ?
The inner bowl is connected to a swivel ring which allows it to always remain upright.
It contains multiple inner bowls that swivel to keep dry food inside of it. It is waterproof and perfect for fruit or other dry snacks.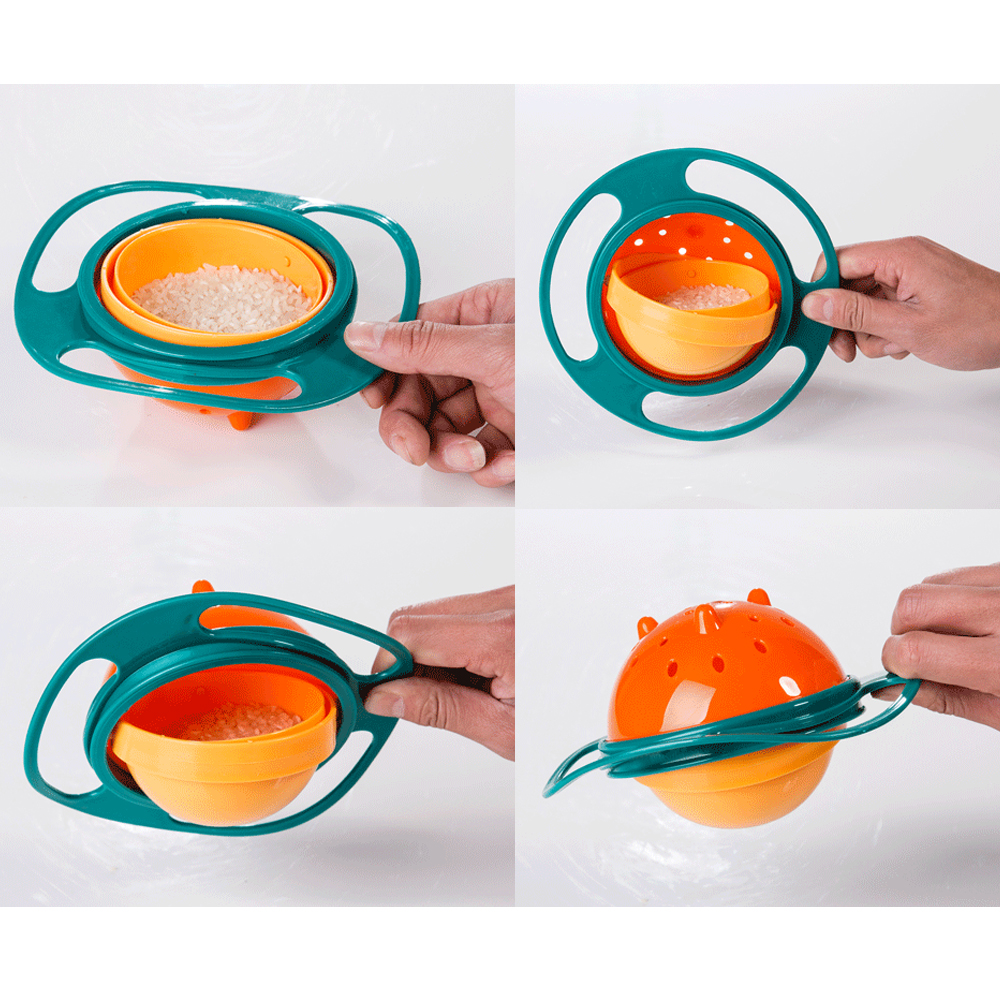 Although its design is very complex and creative, it is easy to clean with its detachable part . You can wash it by hand, or put it in the dishwasher machine.
The bowl comes with a lid to cover baby food. They can be stacked on top of each other.
Our set of 2 bowls allows you to always have a bowl available if the first one already contains a snack.
Materials – Indestructible it is made of good quality plastic
Outside dimension – About 17 cm x 17 cm