Description
A wheat straw tableware designed for children
With their funny-shaped design, the meal will turn into a moment of joy and sharing. Wheat fiber is a superb alternative to traditional plastics and dishes that are too fragile for children.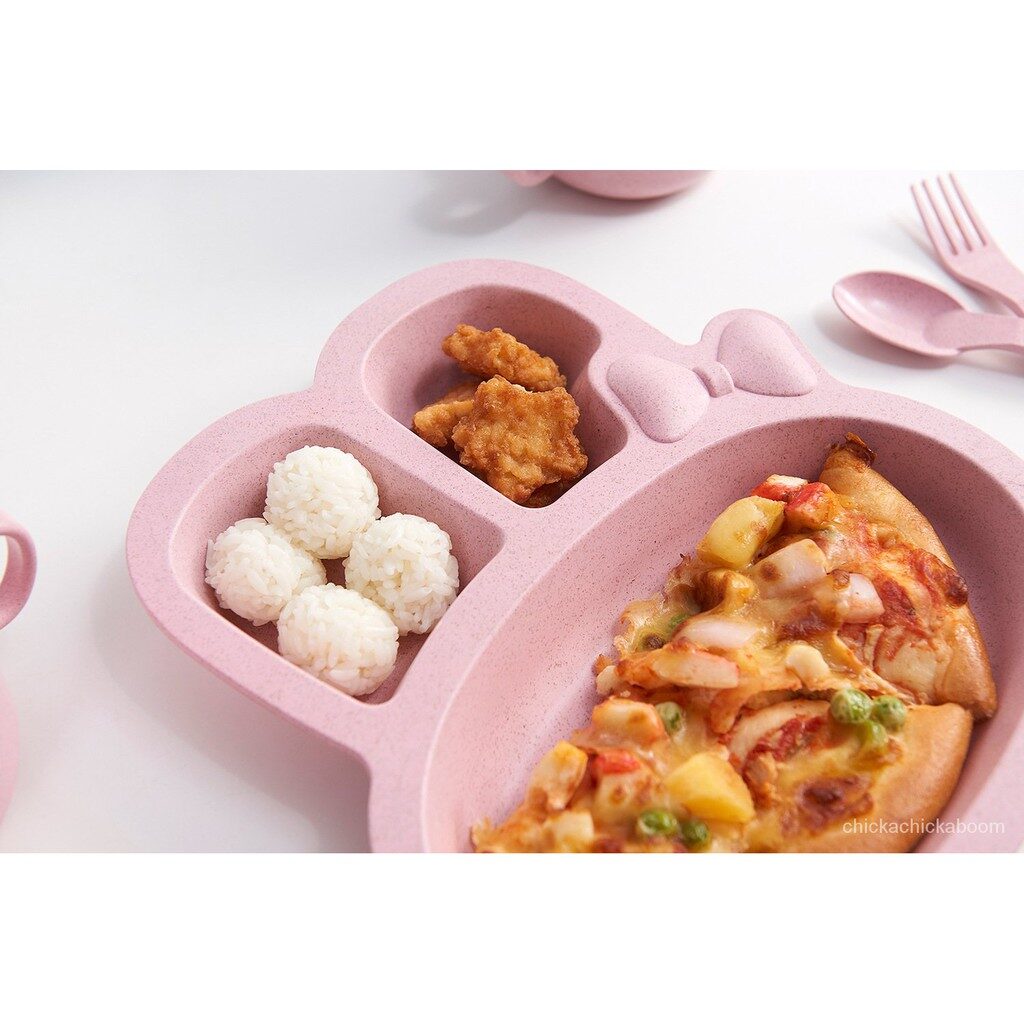 Think about the environment!
Because our planet is getting worse and worse we all need to participate a little.
That's why we looked for a tableware set that is ecological and biodegradable for you!

Made from durable material and unique design
Made from natural biodegradable wheat straw as raw material, which is non-toxic and non-polluting substances for the environment. This set simple and useful to all to please you and your child.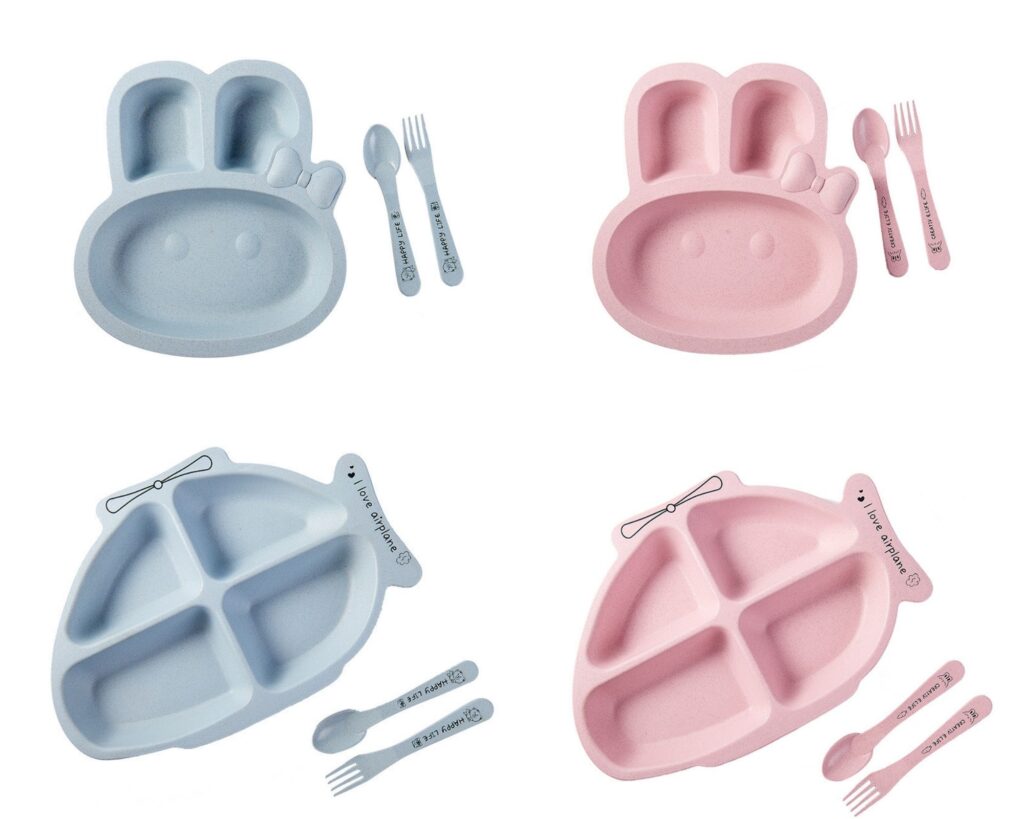 A really cute kids set
The set consists of a plate in the shape of a rabbit or an airplane; 1 fork and  1 spoon for a meal at home or on the go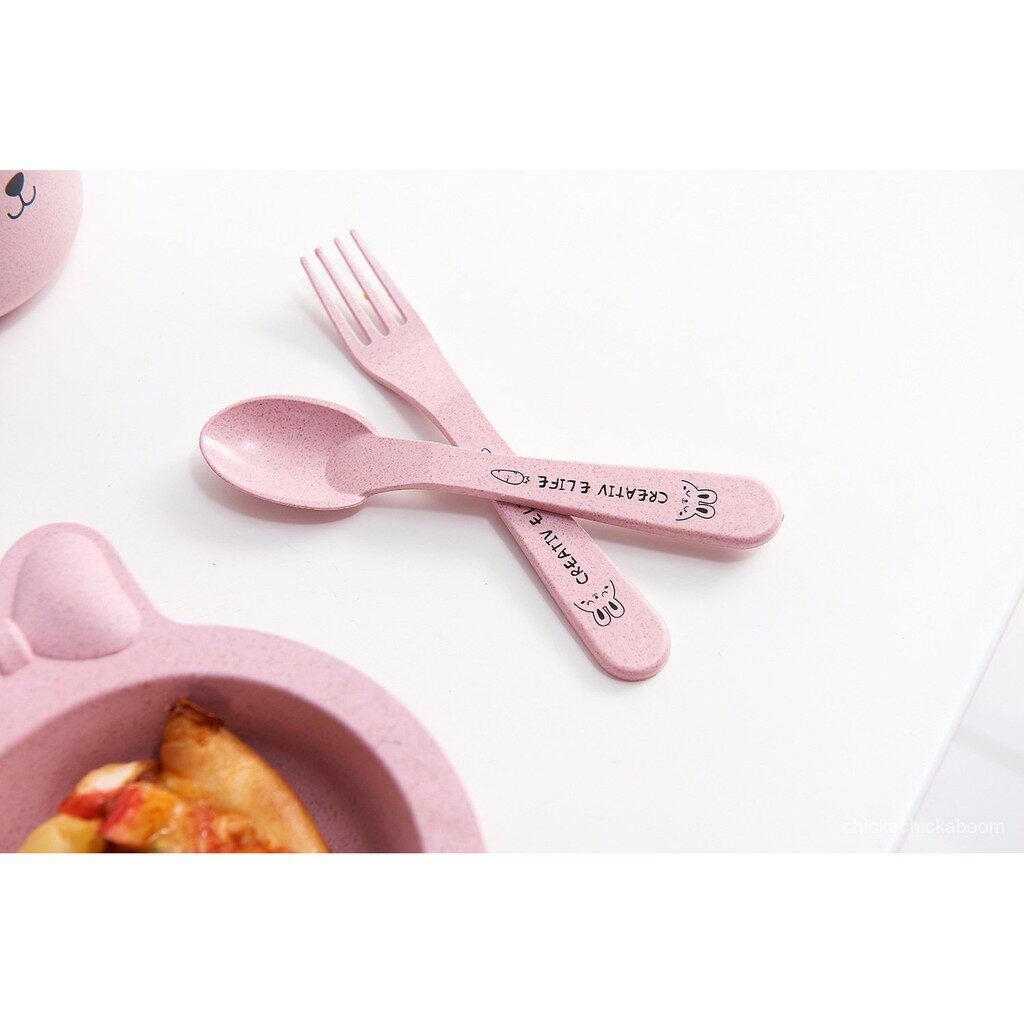 Product information:
Material: PP + Wheat fiber
No suitable for Microwave
Shapes-Colors: Rabbit or Airplane, Blue or Pink