An original and amazing Lamp that will add a unique touch to your sweet home and your evenings…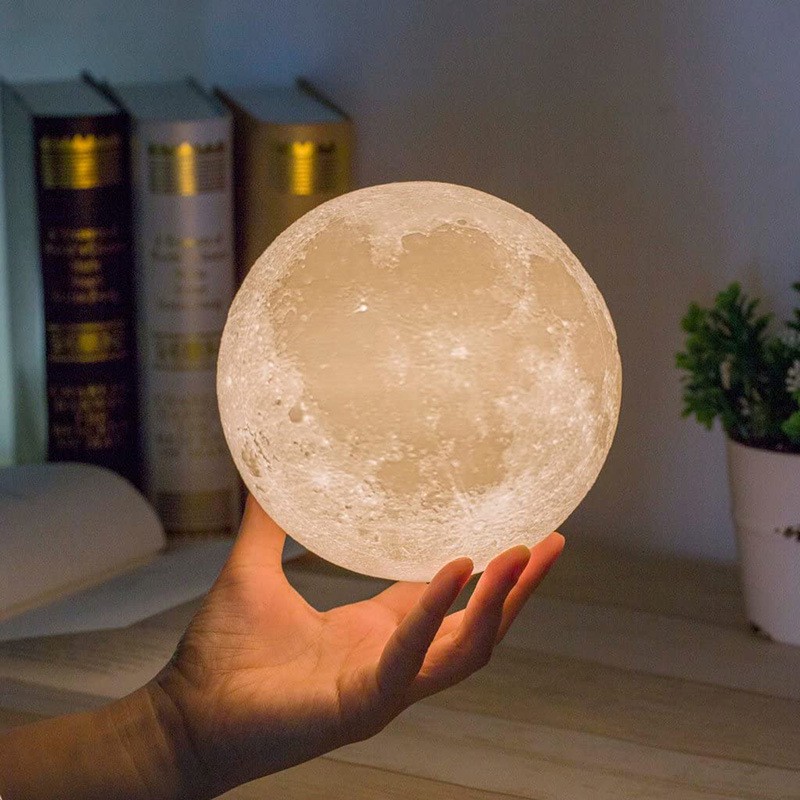 More than a lamp, Moon Night is above all a universe, an atmosphere, an exceptional decor that makes dream… It's moments of relaxation in a unique environment.
The lamp and Night Light Moon Night 3D is a perfect reproduction of the moon. All his details have been faithfully reproduced.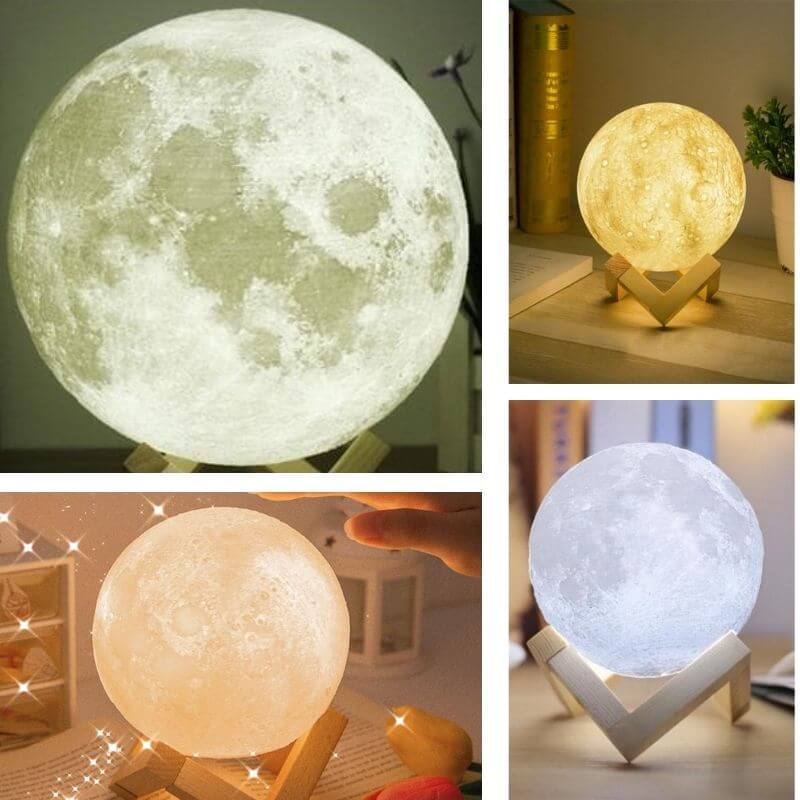 This unique design lamp adapts to all occasions. Very decorative, it creates a fairy atmosphere that happens to satisfy even the most demanding.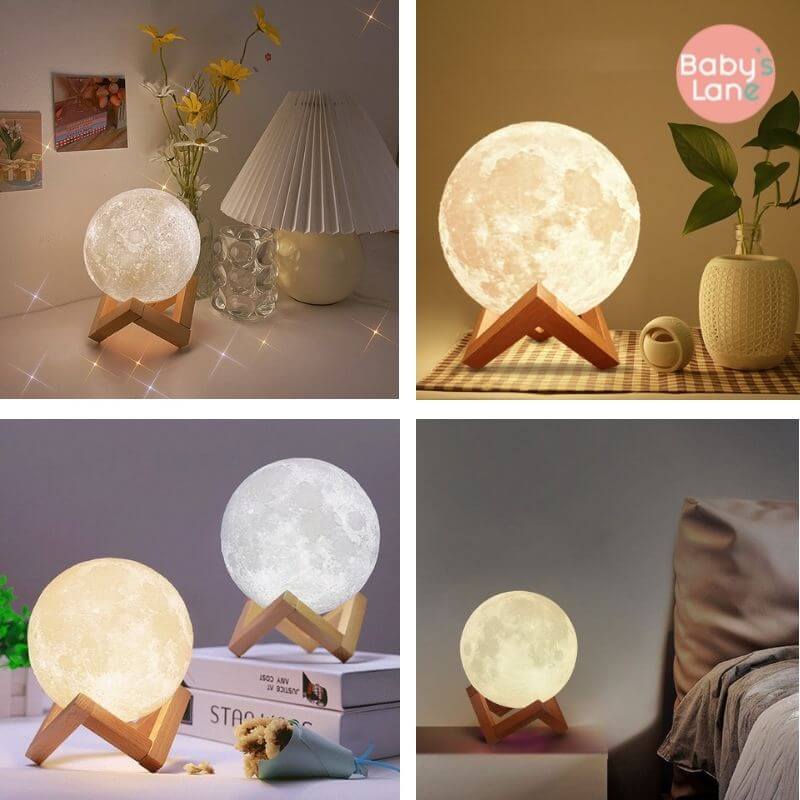 Original, this lamp is the perfect gift for your family or friends. She is able to please small but also to the biggest.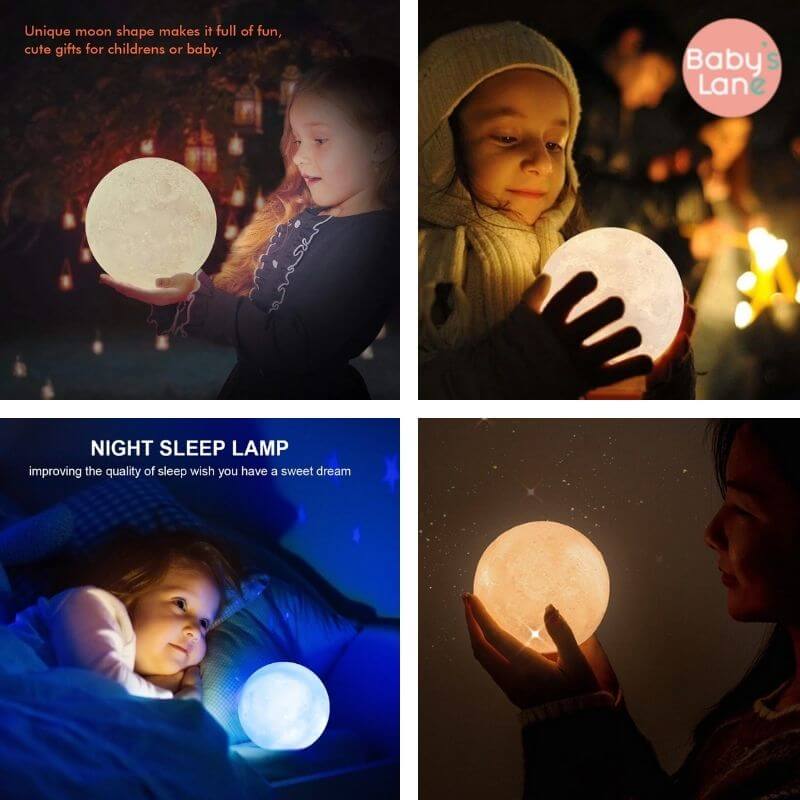 The Moon Night 3D lamp can be used for different night light situations in the baby room or in your bedroom, but also with decoration in the living room and more. Why not take it to a camping under your tent… The choice of use is multiple, you to make your imagination work.
You can adjust the light according to your wishes: Maybe you prefer an enchanted and mysterious Moon in cold shades or a georgeous and romantic moon in warm tones.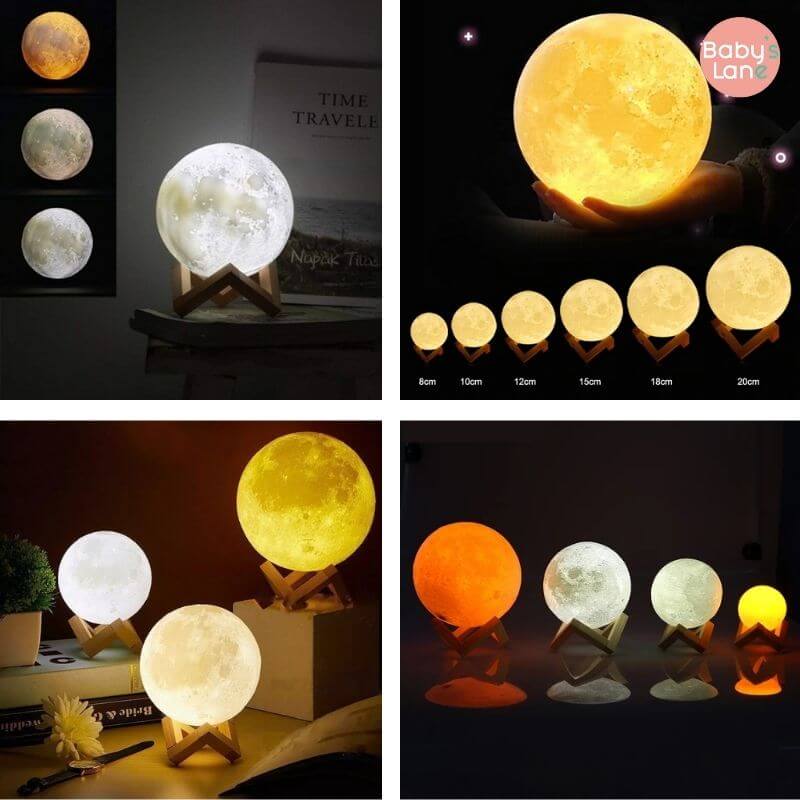 The intensity is also adjustable, simply having a moon night light in your part that standards or a real lamp that illuminates.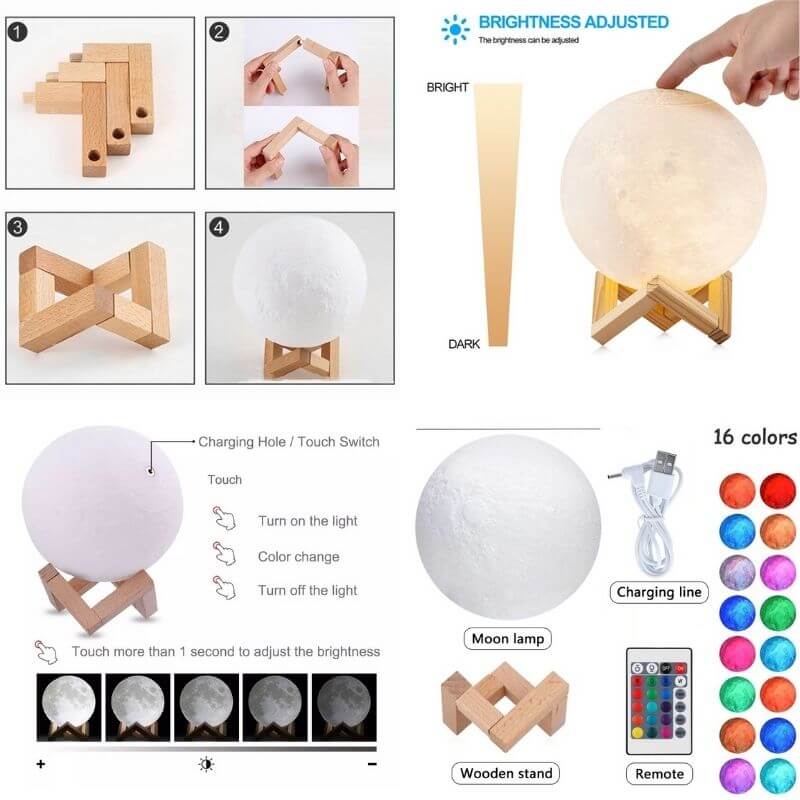 ▪️ The lamp is WIRELESS and the supplied battery has an autonomy of 8 hours depending on the intensity.
▪️ Simply rechargeable with the supplied USB cable.
▪️ The fairy full moon lamp is TOUCH.
▪️ Colors and light intensity adjustable by touching the lamp.
▪️ 16 colors available for even more fun.
▪️ You can take it in hand, it does not heat up, no danger!
▪️ Wooden support supplied with the lamp.
▪️ Eco-Friendly Materials: This lamp is made of biodegradable, non-toxic, odorless and environmentally friendly materials.
▪️ Available size: 10cm, 15cm and 18cm.
The package contains: 1 MOON NIGHT 3D lamp, 1 USB cable, 1 wooden stand, and 1 remote control.