Imagine … Baby is hungry and crying while you are busy, walking down the street or at the store or even driving your car … In a time when you don't have time to stop or that you are unable to feed baby…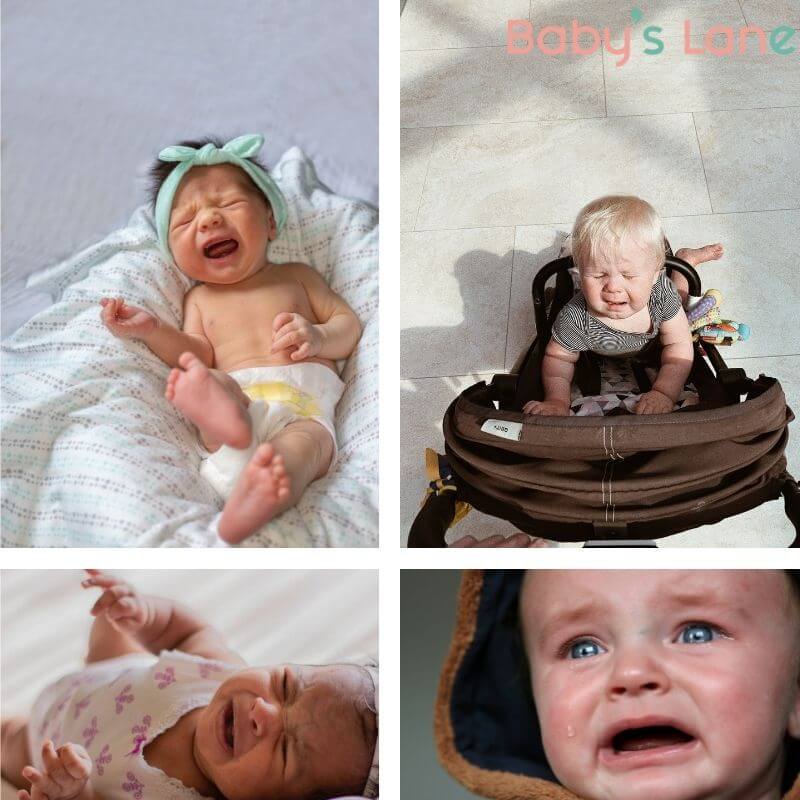 It could be a very stressful situation for you and baby, but not with our revolutionary and innovative Self-Feeding Hand Free Baby Bottle.
Because this bottle allows you to always be able to feed your child as soon as he requests it while having your hands completely free. All you have to do is give the nipple part detached from the bottle so that baby can feed himself and completely independently. This way you can continue your tasks and occupations while satisfying the needs of your little one.
When traveling, on a walk or in the car, you no longer need to take a break to feed baby with our  Autonomous Hand-Free Baby bottle.
Easy to get started
The design of the pacifier tip is totally designed to adapt perfectly to baby's small hands and to be able to put it on without soiling the pacifier.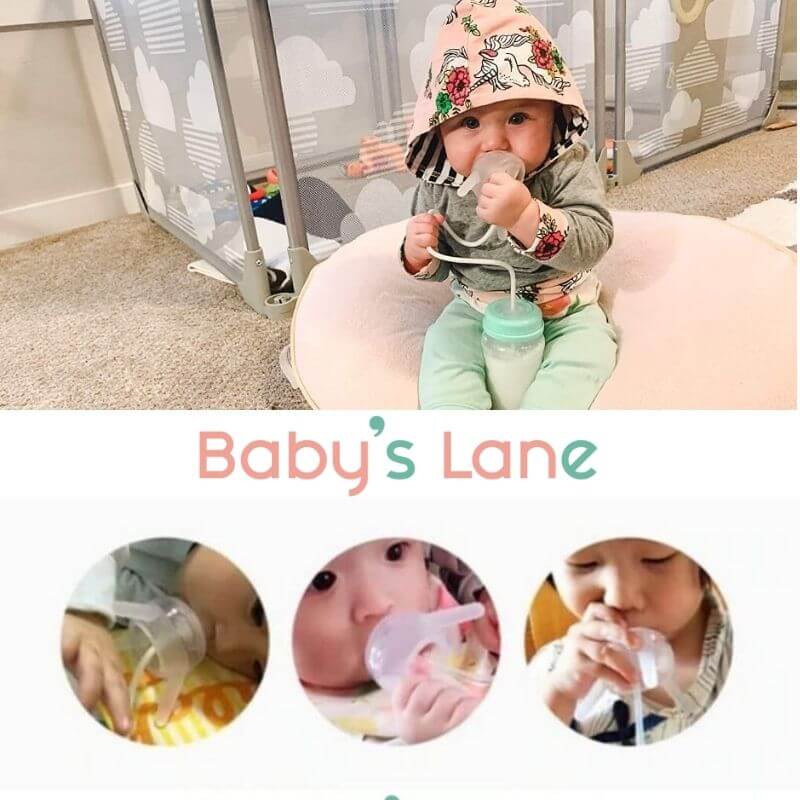 It is the ideal bottle for all parents who want to give the best to their baby. Because whether you are busy, overwhelmed or tired, you can bottle feed your baby when he is hungry and in all circumstances without delaying his meal.
Our bottle can be used anywhere: at home, in the baby carrier, in the car seat and even in the stroller during your walk, your shopping and on public transport.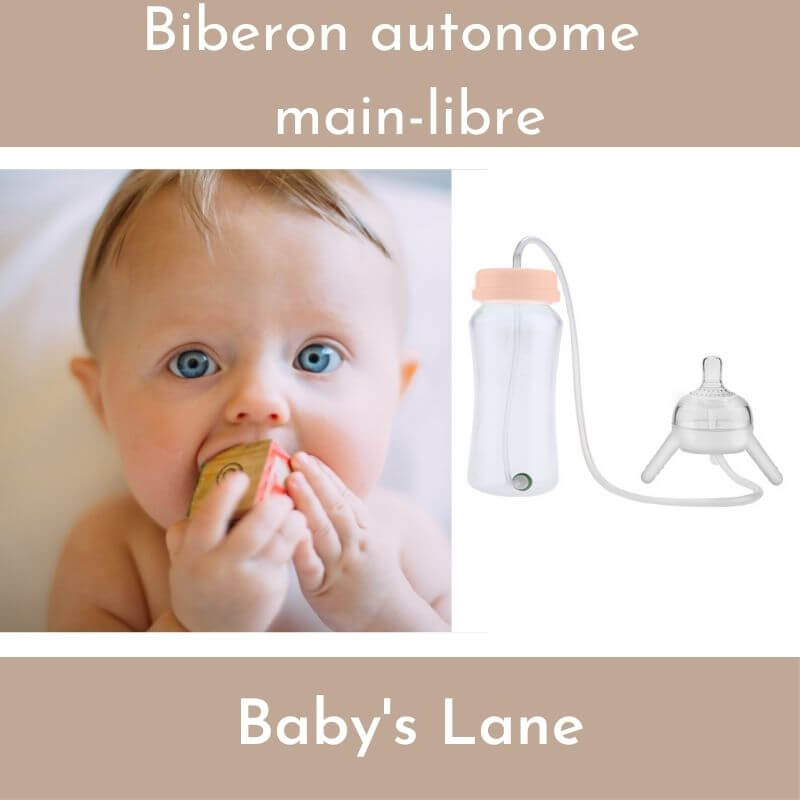 Anti-Collic and anti-gas
In addition to its super practicality and essential for everyday life as well as during your trips and outings, our bottle is equipped with AirProof © technology which prevents air from entering the tank, which helps your child to ingest 99.8% of the nutrients of milk, while eliminating gas and avoiding collic.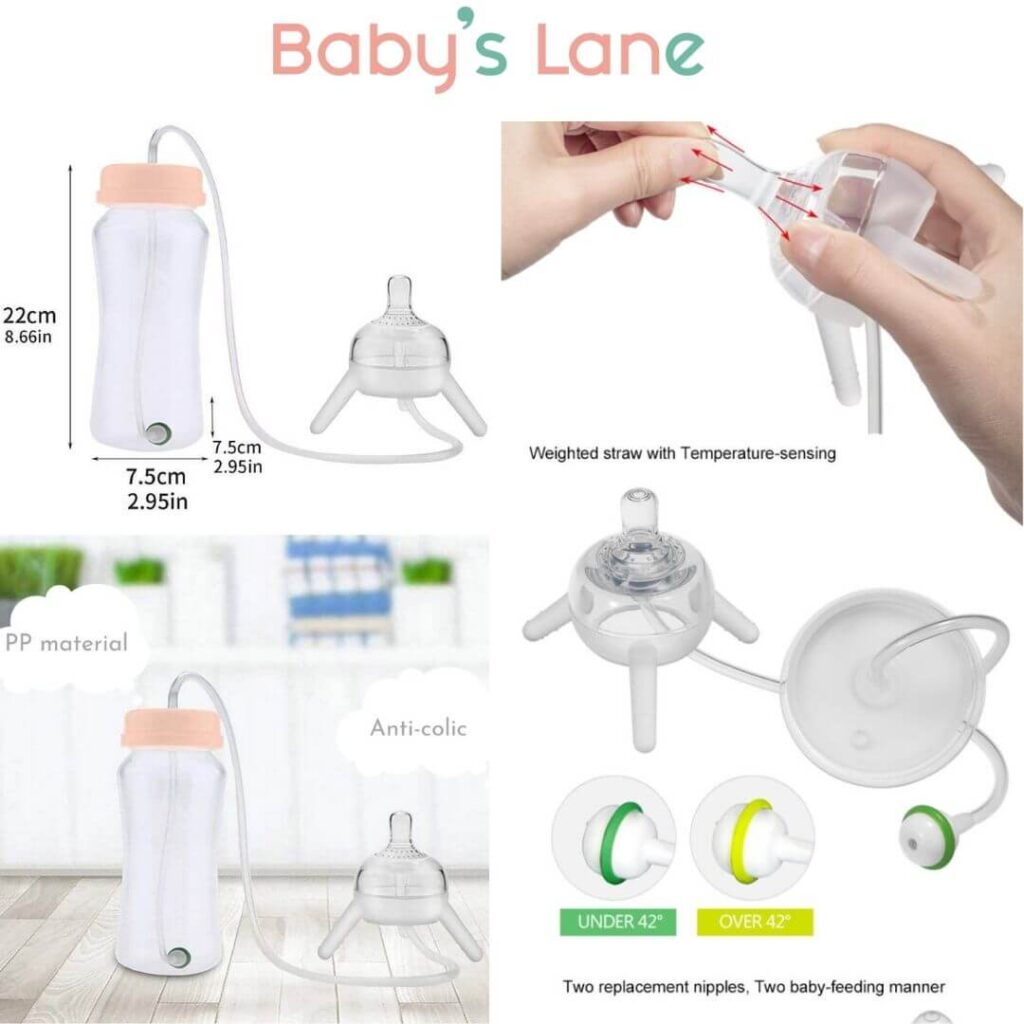 Baby feeds at his own pace and according to his needs to avoid reflux
Let baby feed at his own pace with the bottle, this way your child ingests the amount of liquid he wants, without drinking too much. This results in less stomach pain because according to some studies the majority of digestive problems in infants are due to overfeeding or underfeeding.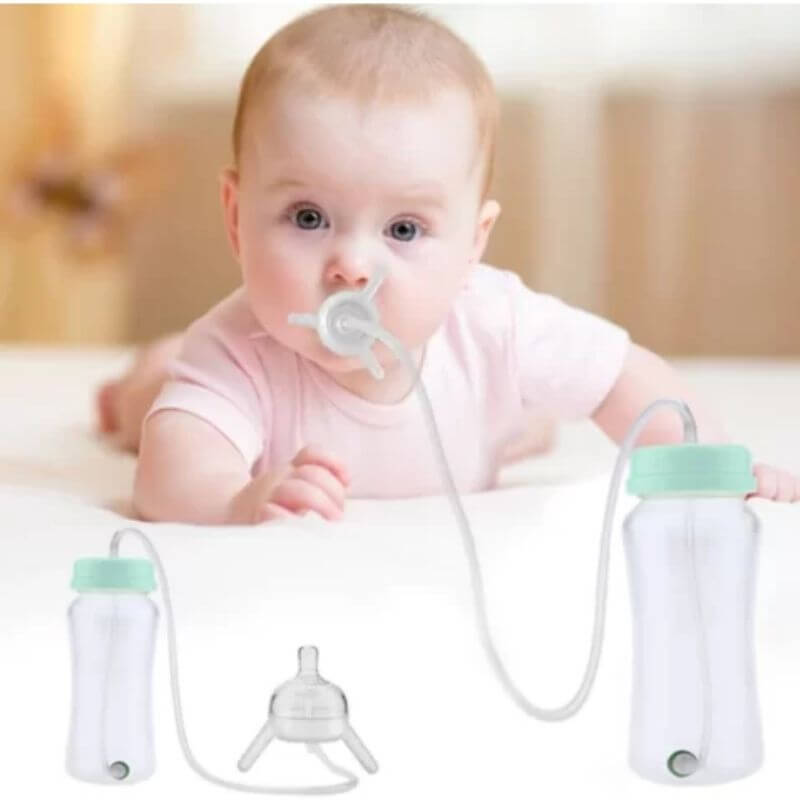 Designed to mimic breastfeeding and ease the transition from breast to bottle
The pacifier design is designed to mimic natural breastfeeding, which reassures and comforts baby. It is perfect for mothers who want to bottle feed their infants or for babies making the transition from breastfeeding to bottle feeding. The soft nipple mimics mom's breast promotes comfort while bottle-feeding and reduces splashing while breastfeeding.
Pediatrician Approved
The self-feeding bottle design has been recommended by top pediatricians around the world! So find out now why parents love it so much, pediatricians recommend it and kids love it so much.
Warning: Never leave baby alone. He must always be under the supervision of an adult when picking up his bottle to avoid any accidents.
Washing instructions
Children tend to have weak immune systems, so it is essential to disinfect any objects they come in contact with.
Here is our recommendation on how to clean not only our bottle, but also any other bottle you use:
Step 1) Start by cleaning all parts by hand with soap and water. Make sure to rinse well so that all of the soap is gone.
Step 2) To start the sterilization process, place all the rinsed parts in a saucepan.
Step 3) Cover everything with water making sure there are no air bubbles.
Step 4) Bring the water to a boil for 5-7 minutes.
Step 5) Wait for the pieces to cool and remove them using a clean utensil.
Step 6) Allow to air dry completely before use.
Characteristics:
Caliber specification : 5 cm                                                                                                                                                 Material: 100% BPA FREE silicon
Colors: green or pink
Size: 300 ml
Gender: unisex
Washable: Yes
Microwave: Yes
Box contents: 1x baby bottle.