Description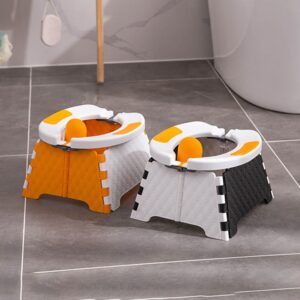 No more hassle with the toilet when going out with baby
With the portable toilet potty you can now enjoy longer outings to the park or during picnics and other family outings. And above all, you are freer and more relaxed during your travels and long journeys with baby. The concern for the cleanliness of public toilets is over and baby will no longer have to be cluttered with a diaper and will be able to have fun comfortably.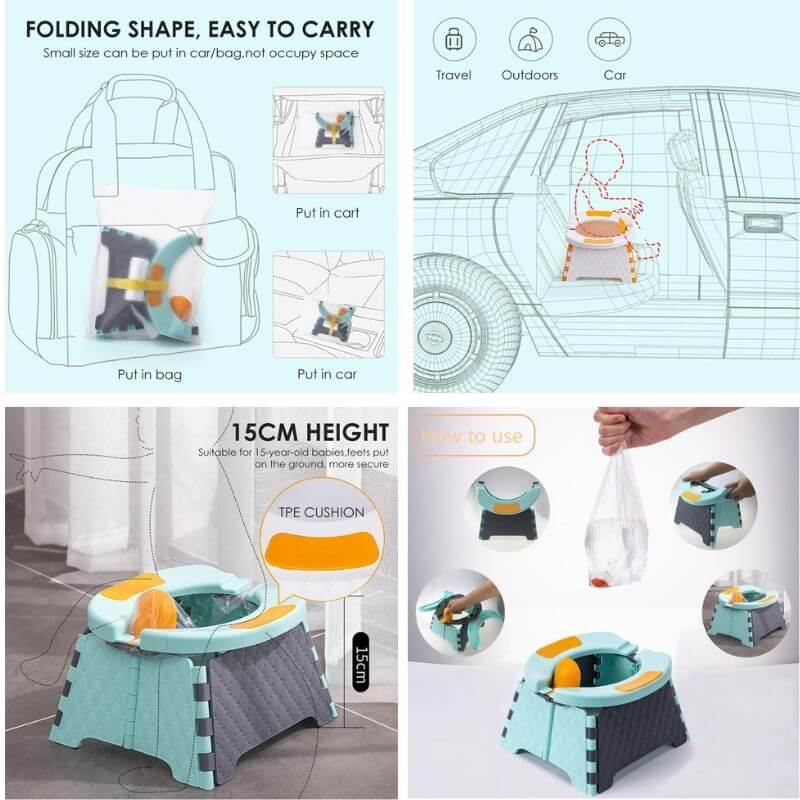 No more emergency stops in the car
Or shortened walks when baby has a pressing need to go toilet. All you have to do is assemble the portable potty in a few moments and install your child in it to relieve his need.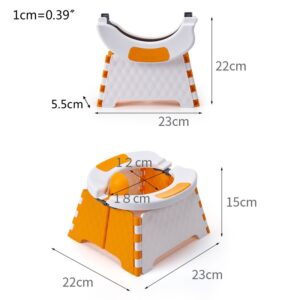 It is the solution to solve the problem of urgent needs in the middle of a trip. This practical potty will become an essential that you can use everywhere: at home, while traveling; in the park (out of sight), in the car, camping, etc.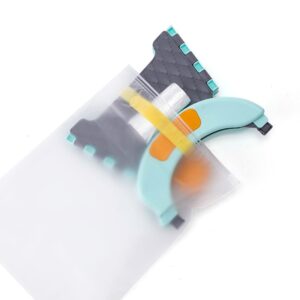 Ultra compact and versatile
The portable toilet is lightweight and foldable. It is not bulky and fits easily in a corner of the bathroom or the car, a handbag, a diaper bag, etc. You can carry it wherever you go with baby.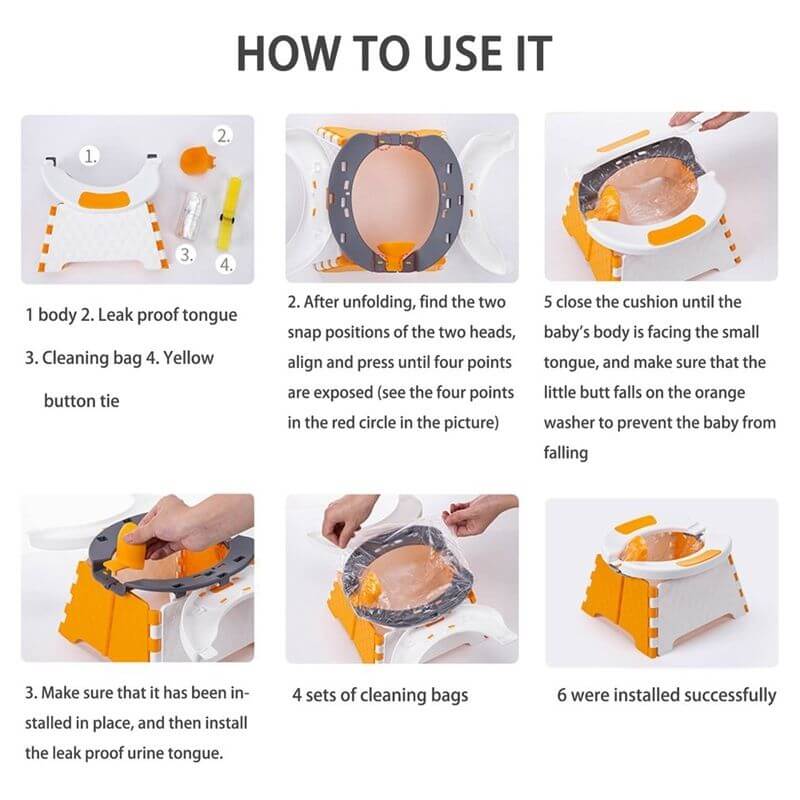 Super convenient and easy to use
It's great for potty training your baby and helping them transition from diapers to toilets without disturbing them with diapering during outings. Baby then quickly becomes autonomous at home and outdoors.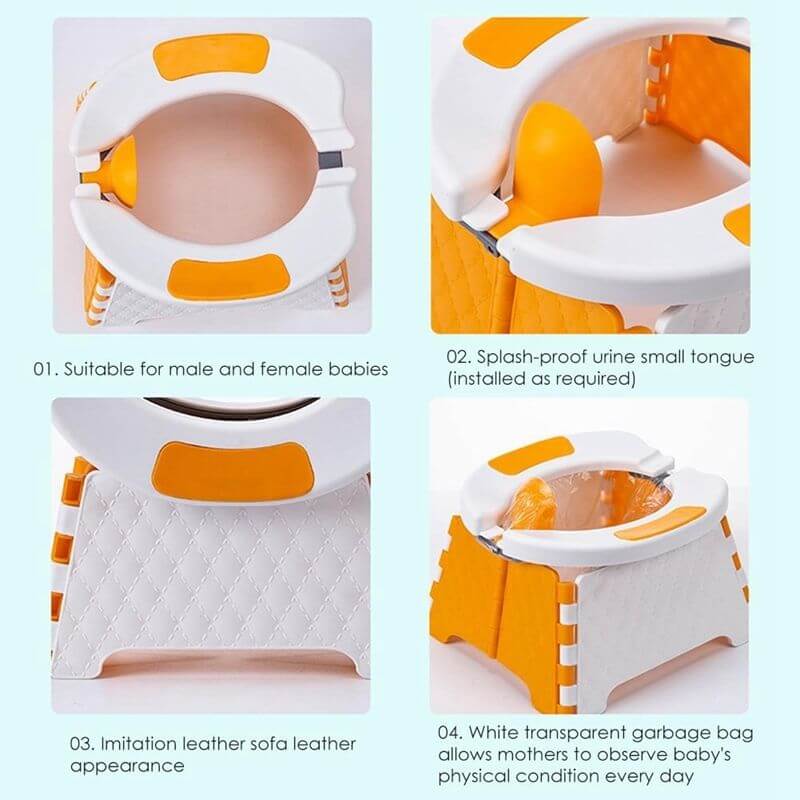 The portable baby toilet is the dream solution for parents during trips and walks.
Features:
Foldable, lightweight and compact to take anywhere.
Perfectly waterproof.
Help in toilet training.
Available in 4 colors.
Specifications:
Material: PP + TPE
Size: app.22x23x15cm/8.66×9.06×5.91in
Optional Color: Blue, Gray, Orange, White
Package Content:
1 x Baby Foldable Toilet Seat