Description
Its familiar feel, size and shape make it the perfect bottle for a smooth transition from breastfeeding to bottle feeding.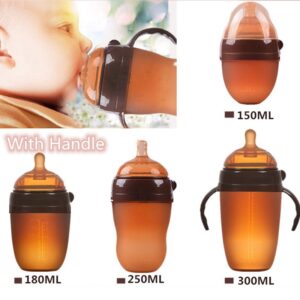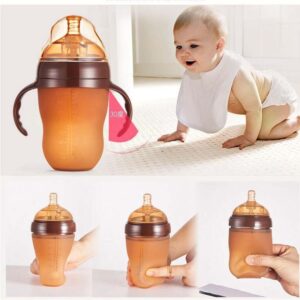 The soft bottle is made of food grade silicone. The deformable body of the bottle is made to allow mom to squeeze the bottle which helps control the flow of milk from the nipple.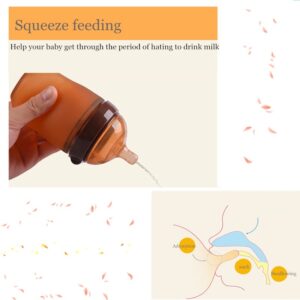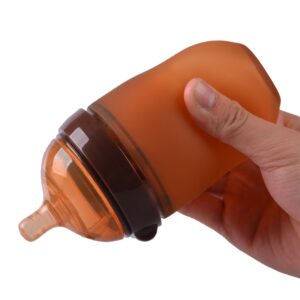 Unbreakable, it has been designed in pure silicone, of new generation quality, it does not contain bisphenol A (BPA) or nitrosamine, it is also phthalate-free and PVC-free which could harm the health of babies.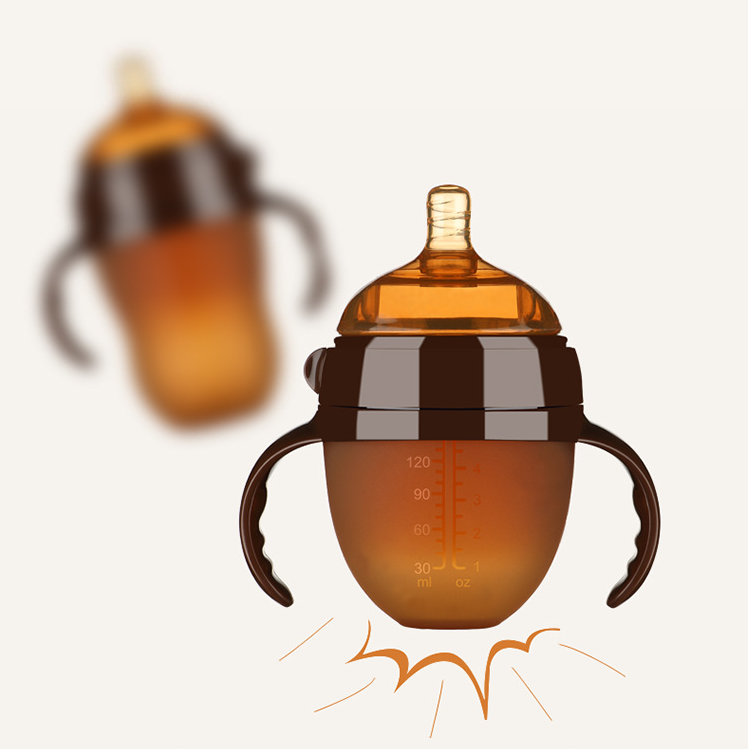 The straw is directly linked to the nipple, so that the milk from the bottle is directly sucked through the nipple head, which greatly reduces the air between the straw and the nipple and prevents flatulence caused by the straw.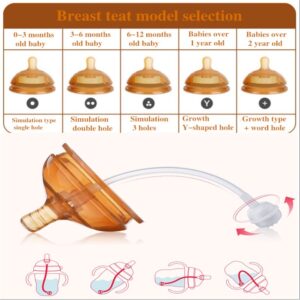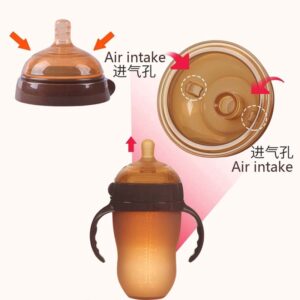 DESCRIPTION
Teat: physiological and anti-colic extra flexible, antibacterial, wide neck.
Ergonomic design: semi-rigid bottle for a perfect grip
Easy to maintain: bottle compatible with the use of the dishwasher, microwave, freezer, sterilizer.
Complies with European standards CE, EU, CIQ, LFGB, EEC, SGSX
Colors: golden copper version
The Sylver Nano silicone bottles in 150 ml and 240 ml are supplied with a Size 1 (0-6 months) medium flow teat, ideal for infant milk or water.
Material: Nano silver silicone
Features: Unique material nipple soft silicone bottle body drop-proof insulation
Age: 0-36 months
Capacity: 240ml / 150ml
Heat-resistant temperature: 200 ° C
The straw is directly linked to the nipple, so that the milk in the bottle is directly sucked to the nipple head, which greatly reduces the air between the straw and the nipple, and avoids the flatulence caused by the straw